MU Closed Wednesday
With the forecast of "a wintry mix changing to snow," Millersville University has decided to close the campus for Wednesday, November 26.  It is important to note that ALL classes will be held, as scheduled, the remainder of today and tonight.  Only essential personnel are to report on Wednesday. 
 Have a safe and enjoyable Thanksgiving.
Testing Requirements
Test Dates 2012-2013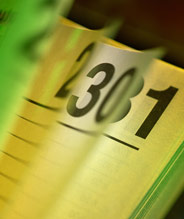 PRAXIS reporting location will be Stayer Hall, 51 Lyte Road, Millersville.
Test Dates for 2012/2013 Academic Year (Registration Deadlines):
November 3, 2012 (October 4, 2012)*
January 26, 2013 (December 27, 2012)
April 13, 2013 (March 14, 2013)*
June 8, 2013 (May 9, 2013)
July 20, 2013 (June 20, 2013)*
* Accommodations for test takers whose Primary Language is Not English (PLNE) are available on these test dates.
Please Note:
All tests are not offered on all dates, consult the ETS website for confirmation.
To Register, please visit the ETS website @ www.ets.org