Maintenance
Power Outage
Power is coming back to much of campus, however, the Internet and Outlook servers are still out in parts of campus.  Classes are being held at professor's discretion.    PPL and Millersville University are working on the problem.
Dr. Diane Zimmerman Umble
Dr. Diane Zimmerman Umble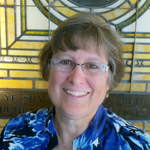 Additional Information
Dr. Diane Zimmerman Umble serves as Dean of the School of Humanities and Social Sciences, where she is responsible for fourteen academic departments and six interdisciplinary programs. Since joining the Millersville University faculty in 1990, she has taught broadcast writing and production courses, theory, research methods, media criticism, public speaking and a first year seminar. Her scholarship focuses on the intersections between cultural identity and communicative practices.
Dr. Umble has served in a variety of capacities at the University, including Acting Director of the Center for Academic Excellence (2007-2009), Interim Associate Dean (2003-2007), Department Chair (1996-2003), and Acting Assistant Dean (1994-1996). She coordinated the renovation and expansion of the McCollough Communication Complex as a part of the University's first capital campaign, launched the American Democracy Project on campus, and facilitated the transition into the new Winter Visual & Performing Arts Center.