Millersville University Closed 3/21
Due to Winter Storm Toby and severe driving conditions, Millersville University will be closed today, 3/21/18.  Stay safe!
Dining Operation hours today.
Upper Deck – Open 7 a.m. – 1:30 p.m. Dinner 4:30 p.m. – 7:30 p.m.
Anchor – Open 11 a.m. – 11 p.m.
Cove – Open 7 a.m. – 2 p.m.
Global Well-Being and Social Change Conference
Conference: Global Well-Being and Social Change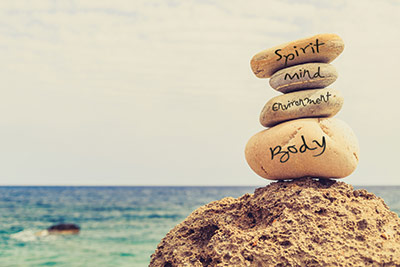 5th Annual Global Well-Being and Social Change Conference
5th Annual Global Well-Being and Social Change Conference
Wellness in our Global Community: Clarifying Definitions, Providing Opportunities, Protecting Rights
June 6-8, 2018
Millersville University of Pennsylvania
Millersville University School of Social Work's Learning Institute is dedicated to investigating global social issues.  The Learning Institute provides a platform from which experts share their knowledge and offer training for agents of social change.  Each year, The Learning Institute hosts events that center on a particular theme reflected in the Learning Institute's literature, roster of speakers, and annual conference. For the 2017-2018 academic year, the Learning Institute is focused on wellness. The World Health Organization (WHO, 1948) defines wellness as a state of complete physical, mental, and social well-being.  Other research suggests that wellness is synergistic state that is cultivated from the satisfaction of needs in six domains:  interpersonal, community, occupational, psychological, physical, and economic (Duff, Rubenstein, & Prilleltensky, 2016).  What unifies diverse and cross-disciplinary definitions of wellness is the implication that the minimum achievement of basic needs falls short of wellness.  In states of wellness, individuals flourish under the freedoms and protections of human rights.  Researchers, practitioners, and other social change agents can assist in the creation of global wellness by continuing to clarify this concept and developing policies, programs, and interventions that target its development.
Call for Proposals - all proposals are due no later than January 30, 2018, by 11:59 pm est to learninginstitute@millersville.edu
Please direct your questions to:
Dr. Karen Rice
Millersville University
Department of Social Work
P.O. Box 1002
Millersville University, PA 17551-0302
Email: karen.rice@millersville.edu or learninginstitute@millersville.edu
To Learn More , click here: http://blogs.millersville.edu/learninginstitute/