Latina/o Studies Minor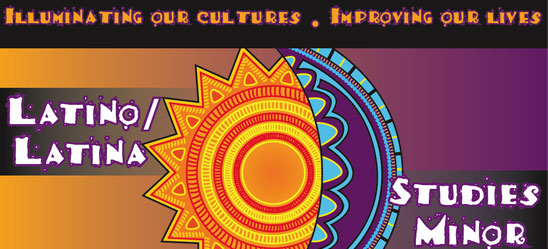 About Latina/o Studies

The purpose of the Latina/o Studies Minor is to teach undergraduate students about Latina/o experiences, cultures, and contributions to the United States. The 18 credit minor was approved in 2003 and offers courses from a variety of disciplines. Spanish fluency is not required.
Contact Information
Location
Somerset House, Room 200
Hours
Spring 2018: by appointment only
Contact Numbers
Tel: 717-871-7481 or 717-871-4367
Se habla español.
Mailing Address
Latino/a Studies Minor
Millersville University
P. O. Box 1002
Millersville, PA 17551-0302
Twitter
@MULatinoStudies
E-Mail
lstudies@millersville.edu