Veterans Resource Center
Welcome to the Millersville University Veteran's Resources Page!
We are grateful for your service to our country and are ambitious
to bring you a comprehensive menu of resources to help you
succeed at Millersville University!
---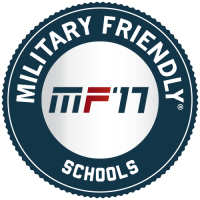 We are proud to serve you as a military-friendly institution! Below, you'll find what you need to get started as a new student or transfer student, as well as how to manage your benefits, should you be called to duty, enroll in summer or winter courses, etc.
Ms. Yvonne DeBlois, Veterans Resource Center Administrator
Yvonne.DeBlois@millersville.edu
Vice President's office for Student Affairs and Enrollment Management
PO Box 1002
Millersville PA 17551
Telephone: 717-871-7083
Fax: 717-871-7961
---
The Veterans Certifying Official in the Office of Financial Aid at Millersville University handles all paperwork for individuals applying for the Department of Veterans Affairs (DVA) educational benefits. This office is also your link to the DVA in cases of problems with educational benefit processing.
Ms. Giselle Fernandez, Certifying Official
Giselle.Fernandez@millersville.edu
Office of Financial Aid
PO Box 1002
Millersville PA 17551
Telephone: 717-871-5100
Fax: 717-871-7980
---
For advisement and registration assistance, contact Joseph Sciarretta, Advisement Coordinator. Mr. Sciarretta provides resources and support to assist Vets in adapting to the personal and academic transition to the University.  He specializes in discharge classifications that may directly affect learning needs that would be eligible for educational accommodations and academic strategies for success.
Mr. Joe Sciarretta, Advisement Coordinator
joe.sciarretta@millersville.edu
Office: Lyle Hall 262
Phone: 717-871-7609
Applying for Benefits
Students must fill out the VA Enrollment Certification Form each semester after you register for classes. The VA Enrollment Certification Form lets the VA Certifying Officials know you want to be certified for your classes, gives you the opportunity to update your current contact information, and gives Millersville University the permission to release your information to the VA.  
Certification with the VA is not automatic. Forms can be printed from your computer, completed by you, and sent back to the Office of Financial Aid - Attn: VA Certifying Official, via email, fax, or in person.  The email address is fa.mail@millersville.edu and the fax number is 717-871-7980.
"GI Bill® is a registered trademark of the U.S. Department of Veterans Affairs (VA). More information about education benefits offered by VA is available at the official U.S. government Web site at https://www.benefits.va.gov/gibill. "

---
VA Enrollment Certification Forms:
School Certified Benefit Programs
Chapter 30 - Montgomery GI Bill ® Active Duty
Service after 7/1/85
3 or 2 years of continuous Active Duty 
GED or High School Diploma
Contributes $100 per month for first 12 months
Accrues at the rate of 1 month for each month of Active Duty up to 36 months
Chapter 31 - Vocational Rehabilitation
Needs a 10% VA disability or more to apply
As many as 48 months of entitlement 
Chapter 33 - Post 9/11 GI Bill ®
Served at least 90 aggregate days on active duty since 09/10/01 and are still on active duty and were honorably discharged
Served 30 days on active duty and were honorably discharged for a military service-determined medical condition 
Chapter 35 - Survivors and Dependents Educational Assistance 
For spouses and children of 100% service-connected disabled veterans or spouses/children if veterans who died in service
Chapter 1606 Montgomery GI Bill  ® - Selected Reserve (MGIB-SR)
Enlist or re-enlist:
For 6 or more years in the Selected Reserves after 7/1/85
GED or High School Diploma 
Completed the initial Active Duty for training
Completed 180 days of service in the Selected Reserves
You must verify your enrollment for each month to receive payment for that month. You can submit your enrollment certifications via the Web Automated Verification of Enrollment (WAVE) program on https://www.gibill.va.gov/wave/index.door by touch-tone telephone at 1-877-823-2378 (toll-free). If your enrollment has changed during the month, you must verify your enrollment through the WAVE program.
Chapter 1607 Reserve Education Assistance Program (REAP)
Serve a minimum of 90 consecutive days on Active Service after 9/11/01
Remain with your component
Federal & State Benefit Programs
Educational Assistance Program (EAP)
If you are in the PA National Guard, be sure to apply for your tuition benefits in April through your unit if you are eligible.  In some cases, EAP can reduce other sources of financial aid such as Federal SEOG and the Federal Direct Loan(s).  Millersville University will pay the EAP funds to the student account once we have received your information on the roster from the National Guard or once we have received a letter of eligibility from the National Guard.
Per state guidelines, military aid, such as Federal Tuition Assistance (FTA) and CH 33 Post 9/11 Gi Bill ® will be taken into consideration and may reduce your EAP award, even if Millersville University is notified after your aid has disbursed. 
2017-2018
Undergraduate Students

Full-time award- $3,746 OR tuition charged; whichever is LESS each semester
Part-time award- $2,497 OR tuition charged; whichever is LESS each semester

Students who already hold a Bachelor's Degree or it's equivalent

$1,248 OR 1/2 of actual tuition charged; which is LESS each semester
2018-2019
2018-2019 award amounts are not yet available!
Millersville is notified of actual award amounts OR recipients until late-July, early-August
Federal Tuition Assistance (FTA)
The Department of Defense (DoD) has directed a uniform per semester hour cap of $250 for tuition assistance (FTA) and an annual ceiling of $4,500. 
Your military branch will pay 100 percent of tuition costs up to the DoD semester hour cap of $250 per semester cap for up to 16 semester hours of TA-funded courses per fiscal year.
School fees are not eligible for funding with FTA 
Students can apply for FTA through their branch portal to get approval for use of these funds
Once approval has been received, send a copy of the approval letter to Certifying Official Giselle Fernandez
Military Leave of Absence
The Military Leave of Absence is specifically for students who are being deployed overseas or to assist in a national catastrophe. This does not include students enlisting in the military or going to basic training.
Students who are called to active duty must have:
a completed Military Leave of Absence Form (form available here)
a copy of their military deployment orders
Take both of those items to the Registrar's Office in Lyle Hall, first floor, for assistance with arranging a leave of absence and their subsequent return to the University.
Students who expect to return to class within the current semester to complete their coursework, or who are called to duty after completing a significant part of the course requirements, should contact their faculty regarding missed work. Students who cannot complete the current semester will be granted a leave of absence for military duty and will be allowed to return for the next semester without penalty.
Important Phone Numbers & Websites
Government Phone Numbers and Websites

Phone Number

1-888-442-4551

1-412-395-6073

1-877-823-2378

Start, stop, or change Direct Deposit

1-877-838-2778

U.S. Dept. of Veterans Affairs
(home loans, disability, medical care, burial, life insurance)

1-800-827-1000

Military Websites

 
 
 
 
 
 

Other Important Contact Information

 

Life Insurance

1-800-669-8477

Health Care Benefits

1-877-222-8387

Gulf War/Agent Orange Help    

1-800-749-8387

Email: hac.inq@med.va.gov

1-800-733-8387
1-303-331-7804 (fax)
P.O. Box 65023
Denver, CO 80206-9023
Student Veteran's Association
The overall goals and intent of the organization is to provide a place for students and veterans to receive support and assistance in attending and successfully graduating from college. Further, we look to utilize the skills that our Veteran students have learned about how to adjust to changes in life and then pass that along to incoming and current students having a difficult time adjusting to civilian college life. The student veteran's organization will also be a source of support for families of soldiers who are currently or preparing for deployments related to military service.
The organization is free to join.  For more information on the Student Veteran's Association, see their webpage.
Veteran Support
<p><strong>Among the many opportunities and resources available to veterans and their families at...