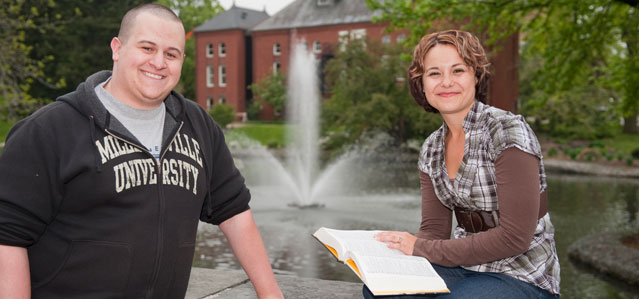 About the Program
The Graduate Student Orientation program has been designed to familiarize you with Millersville University and help you make a successful transition to our campus. The program covers important information about our academic policies and procedures, registration and degree completion information, and an overview of available graduate student support services.
We have also partnered with many other campus departments to minimize the frustrations of the first few days on campus by giving you an opportunity to pick up your textbooks and campus parking decal, as well as obtain your Millersville Student ID card (necessary for library use and other services). The graduate orientation program is free of charge and includes a light buffet dinner.
Incoming masters and certification students receive an invitation email with more information about the graduate orientation for their term of admission when they accept their offer of admission.
News & Events
Welcome to Millersville University! As a new graduate student you are invited to attend our Graduate Student Orientation program.
Graduate Orientation for Fall 2013 Admits:
Saturday, August 24, 2013 (9 am-2 pm)
Stayer Hall, Multi-purpose Room
We look forward to welcoming you to Millersville and helping you get your graduate experience off to the right start. Please make every effort to be part of this important event. If you have questions about graduate orientation, please call 872-3099, or email us at gradstu@millersville.edu.
RSVP Now!
Please use the link below to reserve your spot at orientation.
Note: Parking for the graduate orientation event should be in the parking lot directly in front of Stayer Hall. You will have the opportunity to purchase a parking pass during orientation, passes are not necessary for the orientation event. Leave yourself a little extra time if you are new to our campus community.