Audition Requirements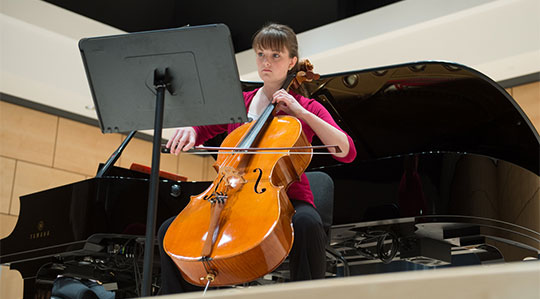 Audition Requirements: Majors and Minors
Because state system university faculty are currently on strike, it is possible that certain scheduled auditions will not take place. If over the weekend, the strike comes to an end, then auditions could continue as planned.   The latest information about the status of the job action can be found on the Millersville University website: http://www.millersville.edu/hr/ 
 We regret the inconvenience, and we are looking forward to meeting you and appreciate your interest in the Music Program.
All applicants who wish to be a Millersville University Music Major or Minor must file a separate application to the Department of Music and schedule an audition for admission.
All music majors (Music, Music Education, and Music Business Technology) are required to complete four components:  Solo Performance, Vocal Assessment, Music Theory Exam, and Interview.
Music Minors are required to complete the solo performance, vocal assessment, and music theory exam.  Minors do not have complete an interview.
Auditions begin at 9:30 am on scheduled dates and conclude no later than 1:00 pm. Professional attire is expected.
If you have not already done so, make sure to complete the university 
APPLICATION
, as we cannot accept students to our program who are not accepted by Millersville University.
Click on Each Degree listed below for Specific Requirements