Bachelor of Arts in Music
MU Home >
Bachelor of Arts in Music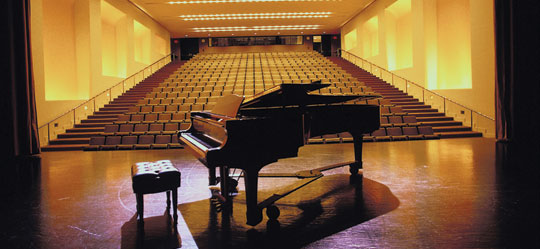 Bachelor of Arts in Music with a focus on Performance
The Bachelor of Arts in Music Degree at Millersville University is designed for individuals fascinated with music and its role in social and cultural life. The program is focused on academic study combined with the development of creative and critical thinking skills. 
Through an examination of grammar, structure and relationship to other arts within their cultural context, students gain an understanding of diverse musical traditions. Research into areas of specific interest is encouraged beyond the classroom and students are challenged to make music through analysis, composition, improvisation and performance. Students will learn develop a working knowledge of American music and Western art music, including history, literature and sources in art and vernacular traditions.
Upon completion of the program, students will be prepared for either an immediate career or graduate studies in the arts, music theory and music history, as well as a range of careers in areas outside of music.
Students will be also have the option to participate in our summer festivals:  
The Lancaster International Piano Festival
Presitissimo Chamber Festival
Assai International String Festival 
Career Opportunities
Our graduates often pursue careers as musicians, entrepreneurs and teaching positions.
---