Millersville University Closed 3/21
Due to Winter Storm Toby and severe driving conditions, Millersville University will be closed today, 3/21/18.  Stay safe!
Dining Operation hours today.
Upper Deck – Open 7 a.m. – 1:30 p.m. Dinner 4:30 p.m. – 7:30 p.m.
Anchor – Open 11 a.m. – 11 p.m.
Cove – Open 7 a.m. – 2 p.m.
Fall Admitted Students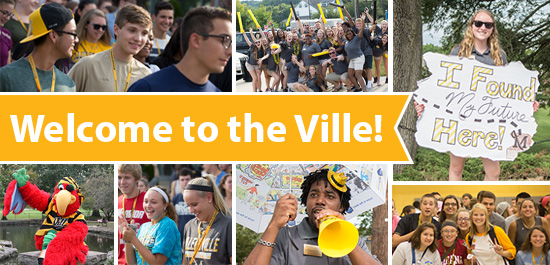 Let's Get Started!
Orientation
To ensure that you are ready for the start of the semester, Millersville University requires all incoming students to participate in an orientation program. By participating in orientation, you will:
Be able to summarize the academic and community expectations of a Millersville University student.
Feel more prepared to transition into the University.
Become acquainted with the resources available to Millersville University students.
Have a better understanding of the Millersville University student experience.
Be better able to take responsibility while enrolled at the University.
Assist you in understanding the purposes of higher education and the mission of the institution, as well as your responsibilities in our educational setting
Provide you with information about academic policies, procedures, requirements, and programs
Familiarize you with the campus and local environment
Meet new and current students and start making connections.
If you are a new college student or a student transferring fewer than 16 credits into Millersville University, you are required to participate in the New Student Orientation for either commuters or residential students.
If you are a student transferring more than 16 or more credits to Millersville University, you are required to participate in the Transfer Student Orientation.
Getting Started Guide
The Getting Started Guide  is your checklist to completing pre-arrival requirements and learning more about the University. You will receive a printed copy of the guide upon receipt of your paid deposit to Millersville University. You can track your progress in the printed guide or use the digital guide at the bottom of this page.
Getting Started Digital Check List