Millersville University will open at 10 a.m. 3/22
Due to Winter Storm Toby and the heavy snowfall, Millersville University will open at 10 a.m. on March 22. The grounds crew has been working hard to clear roads, parking lots and sidewalks, but needs some extra time in the morning to make sure walkways are clear.
President's Report 2009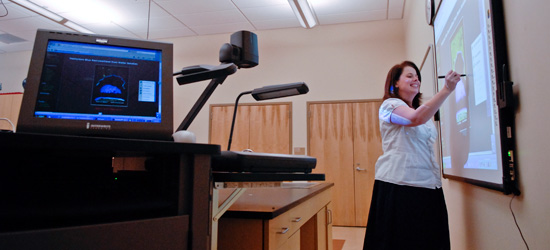 Technology
Mr. Robert F. (Chip) German Jr. was named vice president for information technology.
The University's wireless network was expanded to cover all campus buildings and residence halls.
As part of campus safety and security efforts, the University installed an outdoor mass notification (siren) system.
Campus TeleVideo, a new campus-wide cable TV system, was implemented.
The addition of a high-performance, chemical-free computer-to-plate machine in the printing area now provides an environmentally friendly pre-press process.