President's Report 2009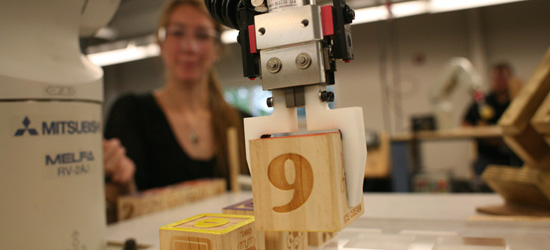 Resources
Millersville University raised $10.3 million in private gifts, grants and contracts.
Total endowment assets were valued at $14.3 million, a loss of about 25%, which was smaller than national averages, during these difficult economic times.
The Department of Industry & Technology received a gift of ArtiosCAD software valued at $449,300 from Esko Graphics, Inc., for industry-standard applications for the structural design of paperboard and corrugated packages.
A gift from a retired faculty member provided 1,820 rare math and science books, valued at $110,000, to the University.
The National Science Foundation awarded Millersville University's School of Science and Mathematics a $584,980 grant for the project "Building the Future: Improving Recruitment and Retention of Underrepresented and Financially Disadvantaged Science and Math Students."
Millersville's Dr. Roger Webster, computer science, received a $10,000 grant from the Keystone Innovation Zone to help strengthen "…the research venue between the Penn State College of Medicine and Millersville University into a potentially commercially viable hardware and software solution for microsurgical simulation such as eye surgery."
The Elsie S. Shenk Wellness and Women's Program was the recipient of a $50,000 grant from the Health Promotion Council in Philadelphia to fund a campus tobacco cessation program.
The Community and Civic Engagement Research Project received a $207,000 Pennsylvania State System of Higher Education grant to establish the Entrepreneurial Leadership Center to sponsor "Infusing Entrepreneurial Thinking throughout the Campus and Community."
Ganser Library was awarded $12,150 from the Lancaster County Historical Society to help maintain and update its Automated Library System.
The Millersville University Police Department received a grant for $15,000 from the Dept. of Homeland Security to acquire a forensic video evidence enhancement, clarification and analysis system.