Millersville University Bus Services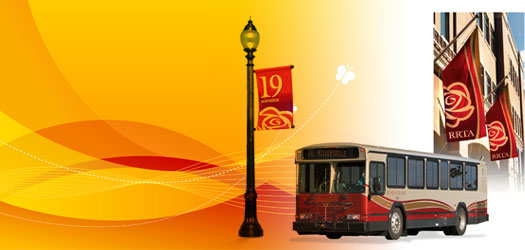 Millersville University Student Access

M.U. students, faculty and staff may access the MU Xpress, MU Park City Xpress and Route 16 at no charge by showing their student  or staff I.D. cards during the fall and spring academic year. MU students are authorized to take two (2) guests on board the MU Xpress at no charge. For the Millersville University Ware Center located at 42 N. Prince Street, Lancaster PA, use Route 16 and exit at the McDonalds on the corner of Water & King Streets.
Guests of students, faculty and staff will be required to pay regular fare when boarding RRTA's Route 16 and the MU Park City Xpress. For other RRTA bus routes around the Lancaster area, please visit the Red Rose Transit Website under Quicklinks on this page.
For information regarding Bus Policy, Holidays, and Lost & Found visit the Bus Policies & Information page.
Transferring to other RRTA Routes
M.U. students who would like to travel to other locations on RRTA's buses will need to transfer. Students can show their student I.D. cards for the base fare on Route 16 and MU Park City Xpress and ask the driver for a transfer slip. When you transfer to another bus, give the driver the transfer slip and a nickel, plus any additional zone boundaries you cross as follows:
Zone Information
One Zone: 20¢
Two Zones: 50¢
Three Zones: 85¢
Four Zones: $1.25
Contact Information
Telephone information services are available from 5:00 AM until 11:30 PM Monday through Friday, 6:00 AM until 11:00 PM Saturday, and 8:00 AM until 7:00 PM Sundays.
Please call 717-397-4246 and for TDD information call 717-358-1935.
Getting to Amtrak
MU students can travel to the Lancaster Amtrak Train Station by riding the Route 16/Millersville bus route to RRTA's Queen Street Station, then transferring to either the Route 3/Park City C bus route or the trolley route (only runs Mon. through Fri. during the day, but drops off right at the door).  Schedules for connecting routes can be found at http://www.redrosetransit.com/transit-schedules-and-fares.html.
Transfer Cost = 5¢