Global Well-Being and Social Change Conference
MU Home >
Conference: Global Well-Being and Social Change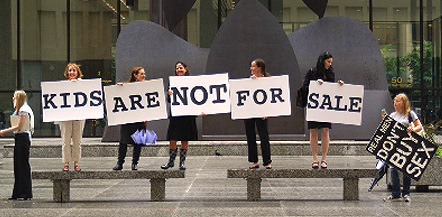 1st Annual Global Well-Being Conference
Global Youth: Understanding Challenges, Identifying Solutions, Offering Hope

Date: July 10-11, 2014
Location: Millersville University of Pennsylvania, The Ware Center, 42 N. Prince Street, Lancaster, PA 17602
Millersville University Department of Social Work's Learning Institute is dedicated to investigating global social issues.  The Learning Institute provides a platform from which experts share their knowledge and offer training for agents of social change.  Each year, The Learning Institute hosts events that center on a particular theme reflected in the Learning Institute's literature, roster of speakers, and annual conference. For the 2013-2014 academic year, the Learning Institute is focused on the experiences of young adults.  Youth around the world share common challenges, including poverty, inadequate healthcare, limited educational opportunities, exploitation, gender inequality, substance abuse, mental health concerns, homelessness, gang involvement and violence, and family dysfunction.  Though experiences differ in terms of chronicity, intensity, and impact, in all youth they create stress and trauma that compromise well-being.
This year's conference, Global Youth:  Understanding Challenges, Identifying Solutions, Offering Hope, invites presentations (poster format, paper, roundtable, and workshop) that investigate challenges faced by youth here and abroad.  These presentations can be original research, theoretical framework, clinical interventions, pedagogy, or policy and advocacy.
Session Formats: Submitted proposal should fall under one of the following formats:
      1.  Poster: electronic or paper poster display with open discussion of a suitable topic with conference participants.
      (*) Note: Doctoral, graduate/undergraduate students are encouraged to submit a proposal of their current or future research.
      2.  Paper: 60 minutes presentations of original research, theoretical framework, and clinical interventions.
      3.  Roundtable: 15 minutes of presentation followed by 45 minutes of interactive discussion on a variety of topics related to the conference theme with conference participants. Presentations are limited to no more than 2 presenters.
      4.  Workshop: 60 minutes of educational, interactive, and experiential learning activity of a theory or conceptual framework. Presentations are limited to no more than 3 presenters.
Proposal Deadline: All proposals are due no later than January 12, 2014 by 11:59 pm EST.  Please submit your proposal to learninginstitute@millersville.edu
Stay informed as details about the conference unfold: www.millersville.edu/socialwork/learning_institute/conference.php
Please direct your questions to:
Dr. Marc Felizzi
Millersville University
Department of Social Work
P.O. Box 1002
Millersville University, PA 17551-0302