Awards & Recognition
Sustainability Champions
For the first time in 2017, Millersville University recognized faculty, staff, student and group sustainability champions.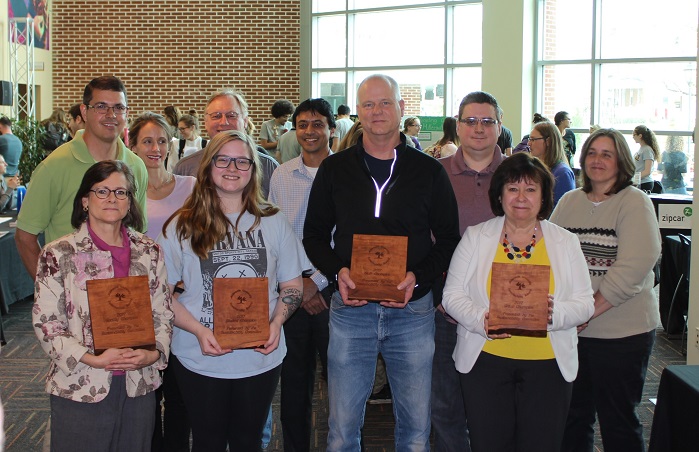 Featured in image from left front to back right: Dr. Kathleen Schreiber, Jessica Stokes, Matt Sellers, Nancy Pruskowski, Josh Hartranft, Tara Keefer, Kevin Samrau, Srini Gotety, Ken Slish, and Judy Swanger.
The champions were recognized on Earth Day 2017 and included:
Faculty Sustainability Champion, Dr. Kathy Schreiber. 
Dr. Kathleen Schreiber served as chair of American Meteorological Society Committee on Environmental Stewardship, greening the society, and co-chaired development of Symposium on Greening the Built Environment at the annual meeting, where she presented on the Lombardo Welcome Center (MU's net zero energy building). Dr. Schreiber also engaged students in 2 service learning projects: Water quality monitoring with ER Martin Elementary students, and trash pickup for City of Lancaster on permeable parking lots and streets. Dr. Schreiber also serves as the chair of MU Subcommittee on Climate Action Plan, developing a 'Lights Out' plan for the campus. Served on PERC committees for developing Safe Climate Day experience for undergraduates, and 'Going to Zero' campaign to assist PA communities and State take action toward carbon reduction. Dr. Schreiber has also engaged her Climate and Society class in developing MU's Climate Resilience Plan for Human Health, which class will present at Made in Millersville and Earth Day.
Student Sustainability Champion, Jessica Stokes.
Jessica Stokes has championed sustainability on campus along with related safety and emergency management initiatives throughout her years as an MU student.  In the past year, she has been a clear student leader on sustainability.  Jessica is among the first students to join the Climate Action Plan Subcommittee, she participates in the University's Sustainability Committee and most notably she reinstated the Sustainability Seat on Student Senate--providing a voice for sustainability in this critical area.  Most recently, Jessica has begun convening students around a Student Senate Sustainability Campaign, providing a forum for individual students and student groups to discuss their campus sustainability priorities.
Staff Sustainability Champion, Matt Sellers.
As MU's HVAC systems specialist, Matt Sellers works with others within facilities management to make sure campus buildings run smoothly.  With over 2 million square feet of building space to manage this is an extremely demanding job with little time available for special projects.  Despite that, this past year, Matt brought electrical meters online for MU's forty highest energy consuming buildings.  He calibrated the meters and set them up so that they could automatically share the data with MU staff as well as pass the information to Millersville's new Energy Dashboard.  This is highly technical work requiring specialized expertise and a willingness to learn. Because of Matt's efforts, MU faculty, staff and students can now view energy usage for key buildings online, which supports energy conservation.  Additionally, facilities and sustainability staff can use the data to make informed decisions about where to invest in energy efficiency improvements--saving money and getting us closer to carbon neutrality.
Group Sustainability Champions, Data Center Migration Team.
A team of individuals from IT and facilities including Nancy Pruskowski, Josh Hartranft, Srini Gotety, Kevin Semrau, and Greg Petruno, among others, worked together migrate the data center from an old location to a newly designed and constructed location within Boyer Building.  The team made numerous improvements in how we manage the data center through the migration that has led to a significant reduction in the amount of energy needed to manage MU servers.  As an example, the new data center has the servers facing each other in a cold aisle that is contained and separately air conditioned. This greatly reduces the amount of energy needed to cool the servers.  The servers then exhaust their waste heat into the surrounding room.  Previously the entire room that contained the servers needed to be cooled.  Collectively the energy efficiency improvements have resulted in at least a 20 percent reduction in energy use in a critical service area for MU.
Awards and Recognition
At Millersville, we're focused on advancing a culture of sustainability because it's the right thing to do, but a little recognition for doing the right thing never hurts.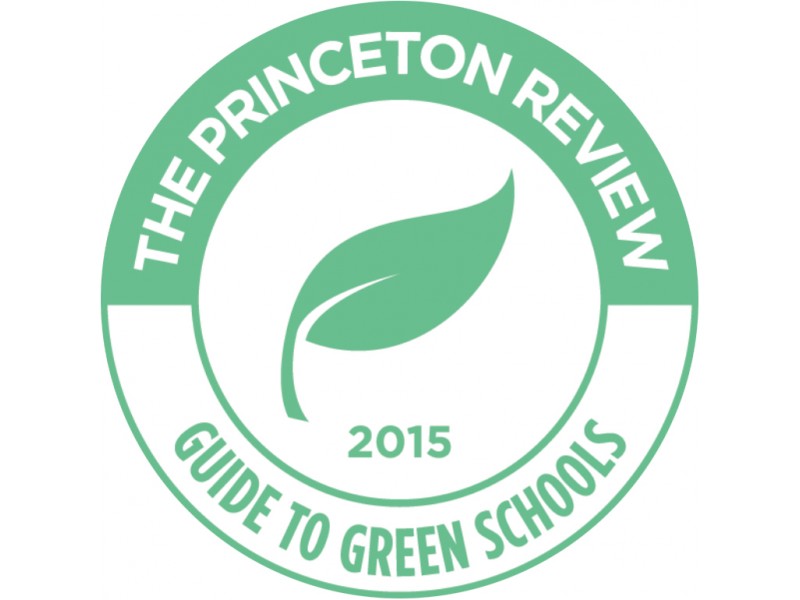 Millersville has been featured in the Princeton Review of Top Green Colleges for over 5 years. In 2015, the Princeton Review selected Millersville as one of 353 schools from a review of over 2,000 because Millersville offers an enhanced student experience through academics and green campus initiatives.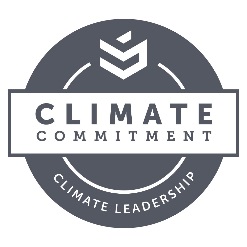 Second Nature: Climate Commitment
Millersville has been recognized as 1 of 84 college and university charter signatories to Second Nature's Climate Commitment. Charter signatories are required to set targets, report on progress publicly and collaborate with their surrounding community, all while integrating sustainability across the curriculum.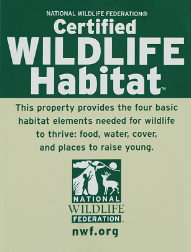 National Wildlife Federation: Certified Wildlife Habitat
The University Pond is one of the most picturesque features on campus. Located in the center of campus the pond has been designated as a Certified Wildlife Habitat by the National Wildlife Federation for providing food, water, cover and a place for wildlife species to raise their young.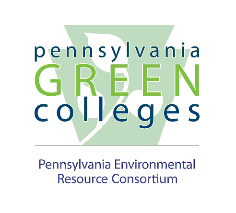 PERC Campus Sustainability Champion: Edward Nase
The Pennsylvania Environmental Resources Consortium (PERC) recognized Edward Nase, Director of Millersville Dining and Conference Services, and his team for the multi-faceted approach used to incorporate sustainability into their operations. PERC named Edward Nase as a 2015 PERC Campus Sustainability Champion.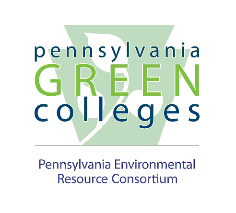 PERC Sustainability Champion: Stephanie Bradley
PERC recognized Stephanie Bradley, an undergraduate student working with Millersville's Center for Sustainability, for her work establishing Millersville's TerraCycle Program. Entitled, "It Takes a Village to Save a Child," the program has led to Millersville being identified as a leading collection site nationwide. PERC named Stephanie Bradley as a 2014 PERC Campus Sustainability Champion.