The Millersville University Marauder Marching Band is a student-driven marching organization devoted to supporting the university while teaching teamwork and musical excellence.
The band performs at various venues including home football games and exhibitions at local high-school competitions. The program is open to any student with any major.
Announcements
Welcome!
If you are interested in joining the marching band for the 2015 season, please click the 'join us' tab on the left side of the page.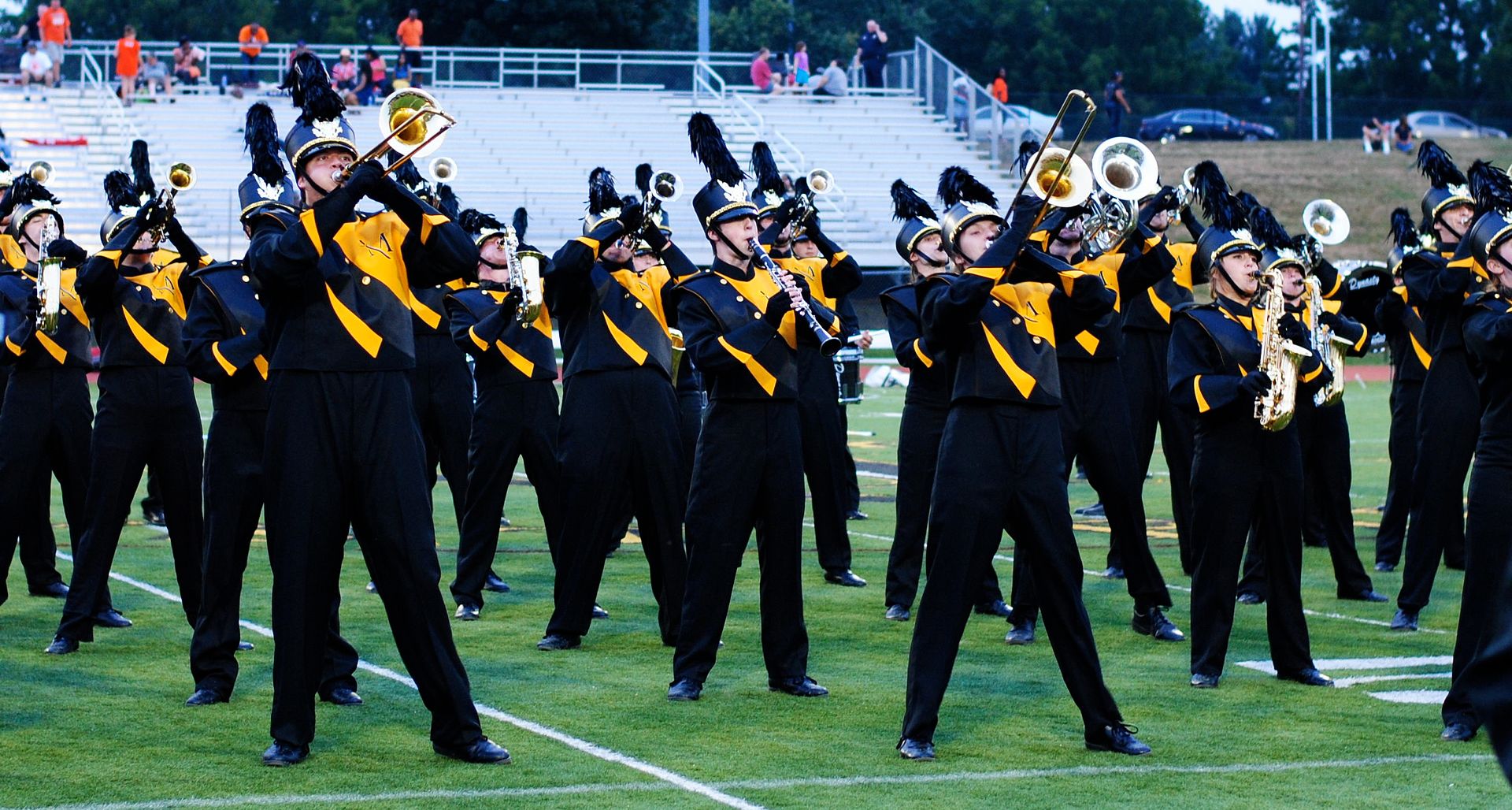 Find the Marching Band information packet, calendar, and forms here
If you have questions, e-mail Korbin Shearer, Band Coordinator at klsheare@millersville.edu
Congrats to the Band Leadership for the 2015 season!
Band Coordinator
Korbin Shearer, Band Coordinator
Robert Weidemer, Associate Coordinator
Heather White, Assistant Coordinator
Drum Majors
Cassidy Godber
Joshua Rowley
Taylor Stair
Flute
Lilly Ayotte, Section Leader
Alison Raffin, Squad Leader
Clarinet
Michael DeCaria, Section Leader
Caitlin Clothier, Squad Leader
Saxophone
Mark Tomassian, Section Leader
Maggie Mellott, Alto Squad Leader
Olivia Gambler, Tenor Squad Leader
Trumpet
Richard Short, Section Leader
Brandon Smith, Squad Leader
Michael Duncan, Squad Leader
Mellophone
Jack Love, Section Leader
Trombone/Baritone
Wesley Miller, Section Leader
Tuba
Shaun Copeland, Section Leader
Percussion
Rachel Wiseman, Section Leader
Jeremy Beckley, Squad Leader
Color Guard
Angel Robinson, Flag Captain
Lindsey Ward, Weapons Captain
Kelsey McLaughlin Body, Head Captain
Rebecca Socorso, Design Captain
BE SURE TO JOIN OUR GROUP ON FACEBOOK!!
Click the link on the left of the screen!!
---
INTERESTED IN DONATING TO THE BAND?
We could use your help - please CLICK HERE to send a message!