The Millersville University Marauder Marching Band is a student-driven marching organization devoted to supporting the university while teaching teamwork and musical excellence.
The band performs at various venues including home football games and exhibitions at local high-school competitions. The program is open to any student with any major.
Announcements
JOIN THE MARCHING BAND IN 2014!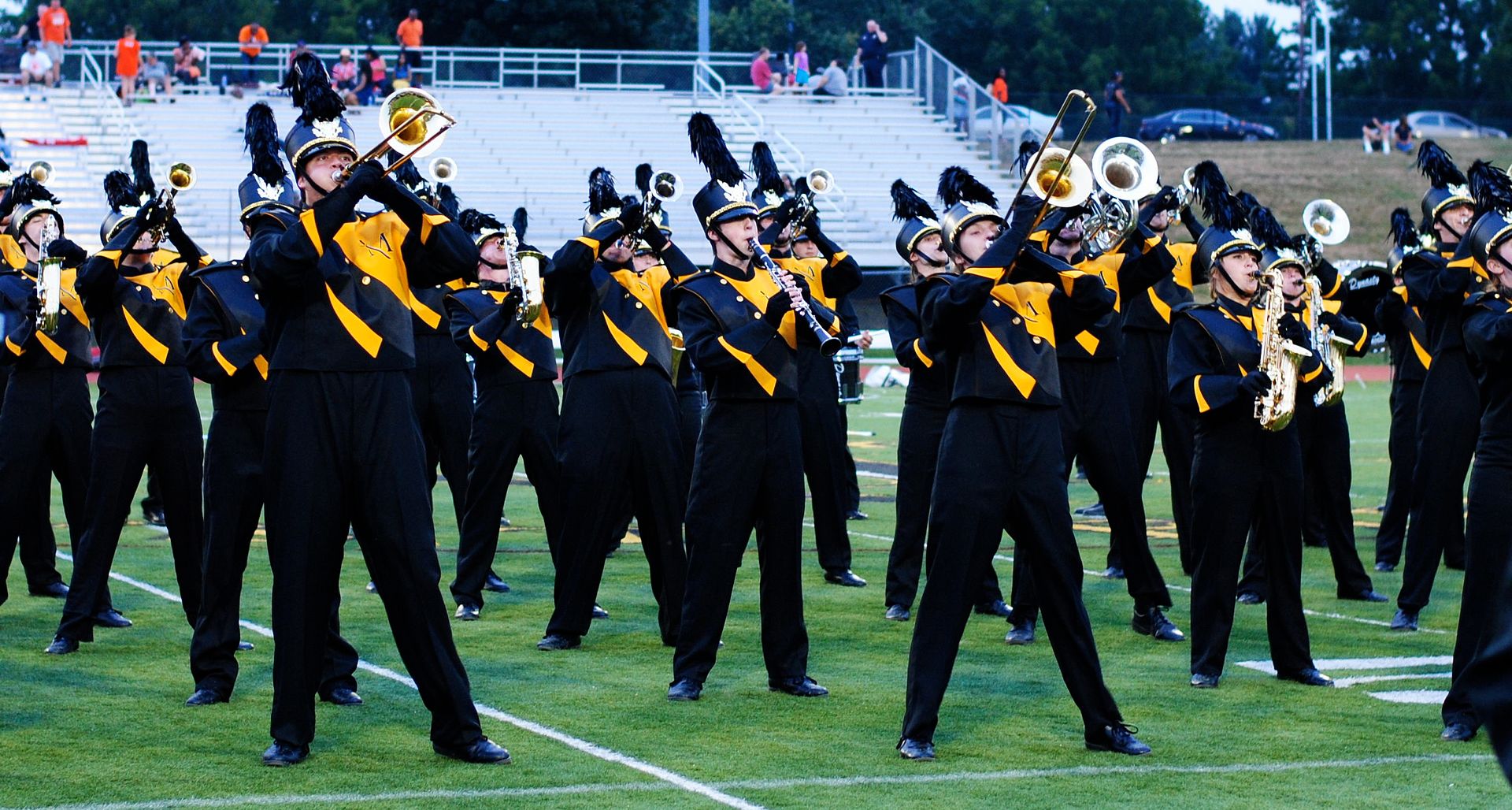 Please click on the "Join Us" link to the left of the screen. Fill out the information requested, and you will be added to our working roster (there is NO email confirmation sent upon completion)!
Indicate your commitment to participating in the MU Marching Band!
If you have questions, e-mail Scott Muenz at scott.muenz@millersville.edu
BE SURE TO JOIN OUR GROUP ON FACEBOOK!!
Click the link on the left of the screen!!
---
INTERESTED IN DONATING TO THE BAND?
We could use your help - please CLICK HERE to send a message!