Message From The Dean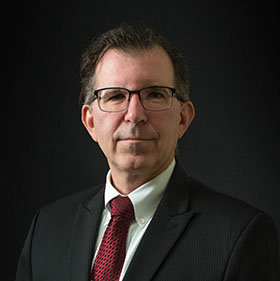 Welcome to the College of Graduate Studies and Adult Learning, where we are dedicated to helping you achieve your career and life goals. Whether you are looking to complete a doctorate or masters degree, keep current in your field by earning a certificate, or completing your undergraduate degree online, our talented faculty offer a diversity of programs to help you reach the next level of success.
Millersville offers a wide array of graduate degree and certificate programs, including doctorates in Educational Leadership, Social Work, and Nursing Practice. Our masters level programs span the humanities, sciences, education, and the professions, and our numerous certificate programs are designed to help the working professional gain the knowledge and expertise they need to move forward in their career. Students who began their academic careers at community colleges, or who are looking to complete their degree online, can enroll in one of our fully online degree completion programs, or take online classes to update their skills and knowledge.
Our degree programs provide great flexibility for the working adult, with many courses and programs offered in the evening and online. By offering courses year-round, our programs can fit into the busy lifestyle of working adults. Our many graduate assistantships provide financial support for full-time students, while providing crucial hands-on experiences with faculty and professional staff across campus.
Whatever your goals may be, the College of Graduate Studies and Adult Learning is here to help you succeed!
Dr. James Delle
Dean, College of Graduate Studies and Adult Learning
James.Delle@millersville.edu
Phone: (717) 871-7619