SportsWare
SportsWare
This page is an access point to the MU Athletic Training athlete database.  Completion is required as part of your medical eligibility
Please read and follow the instructions. Failure to provide the required information will result in your being held from participation.  
Failure to submit all the appropriate information will delay your medical clearance for participation.
Remember to read the Sickle Cell and Concussion Fact sheets in the forms Tab.  See the directions at the end.  You must do this each year.
Prior to participating on a Millersville University team, athletes must provide the Athletic Training department with current address, emergency contact, insurance, medical alert and health history information. To expedite this process Millersville Athletic Training uses an online data entry system.
To enter your information, visit www.swol123.net. The first time you visit the website you will need to enter your email address and your password which is your Millersville M#. You should use your Millersville account (username@.millersville.edu) or another (yahoo, google, or hotmail account) address that is on file with your coach.  Click the Login button. If your email address is not recognized first try another address that your coach may be using for you.  If you still cannot log on it means that you are not currently in the system. 
If you are unable to gain access to SportsWare, contact Hank Fijalkowski, Athletic Trainer, to create an account for you. Send an email to hfijalkowski@millersville.edu and include your name, sport, and an active email address. I will need to verify your status with the coach.
Go to www.swol123.net
1. Select 'My Info' and complete the following Pages
 a. General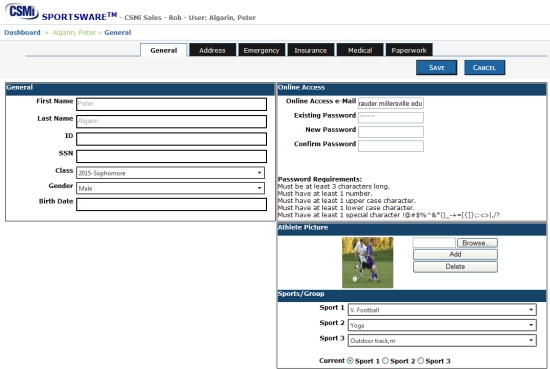 i. You do not need to enter your SSN
ii. Please change your email to your New Millersville account (username@millersville.edu) if it not already so.
iii. Enter your class. (i.e. Freshman, Sophomore, Junior, etc.).
iv. Fill in your Gender and BirthDate
v. You can add a picture if you like but it is not required
b. Address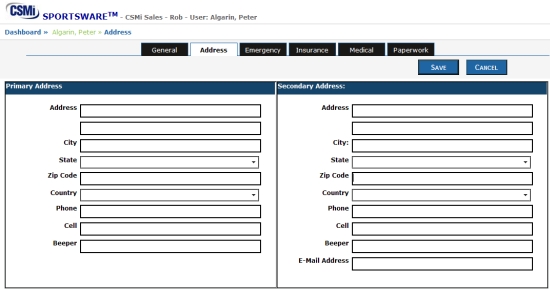 i. Your primary address is your permanent address
ii. Secondary address is your school address
c. Emergency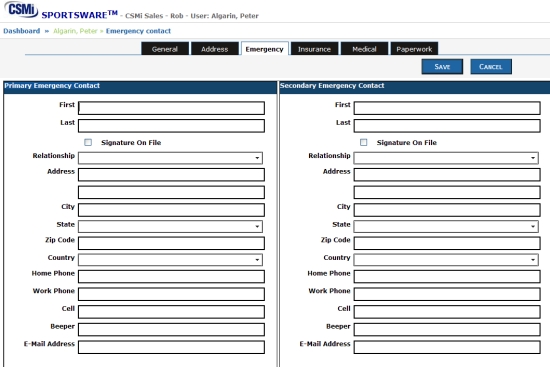 i. Enter at least one primary emergency contact. This will be used when putting together emergency cards
d. Insurance  - Yearly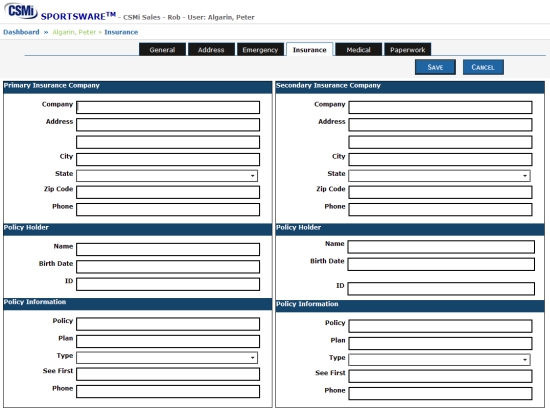 i. Enter your Primary Insurance information.
ii. Please upload a scanned copy (front and back) of your insurance card. This can be done at the bottom of the page.
e. Medical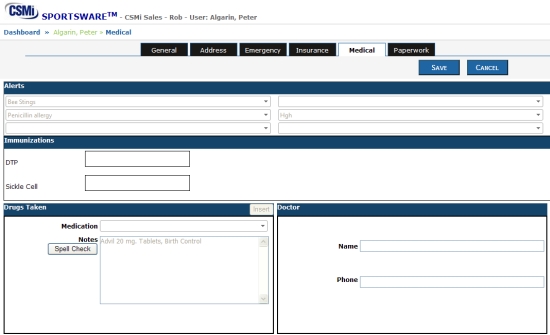 i.  Put any medical conditions (ie diabetes, asthma ,epilepsy or other) that you may have
ii. Put any allergies to medications that a physician or EMS would need to know
iii. You do not need to complete the immunizations
iv. Complete the drugs taken and doctor information
v. Select Save
f. Complete 'Med History'  YEARLY
i. Answer Yes or No to EACH question.
ii. Explain all YES answers in the comment box
iii. If you have filled this out previously please review and update as needed.
iv. Click "Save"
After completion you will come back to the main page.  Your STATUS will say either complete or or incomplete.  Usually this means that you did not fill out all the required information.  If you do not have the information at the time you can always logout and come back and enter it.
Even if the page says you have completed everything you it still needs to be reviewed by the staff and errors may be discovered.
When you are finished click logout.
If you have any issues email Hank Fijalkowski at hfijalkowski@millersville.edu