Types of Programs
Types of Programs
The Center for Academic Excellence (CAE) offers a variety of Brown Bag Discussions, Instructional Technology Workshops and Sessions, POP-In Events, Scholarship Socials, and Open Forums throughout the academic year.  The CAE also facilitates special events, such as the Promotion and Tenure Process Panel Discussion, Grant Opportunity Program Presentations, and the Technology Showcase.  In addition, the CAE brings in outside presenters.  All of these events and sessions are geared toward faculty members.  Suggestions for new topics and presenters are always welcomed.  Please contact Dr. Oliver Dreon if you have any recommendations.
Plan to attend the CAE events this semester!  View the CAE calendar (GoogleDoc) (Online).

Brown Bag Discussions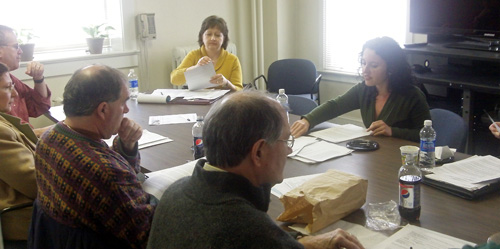 The Center occasionally hosts an informal Brown Bag Discussion. Faculty are invited to join their colleagues in the McNairy Library and Learning Forum (or another location), bring a lunch, and participate in a discussion about a topic of interest. These discussions may focus on general topics such as curriculum approval processes, learner-centered teaching, or grant opportunities. At other times, one or more faculty members may be invited to lead the discussion about a topic that may be controversial or cutting edge. We make every effort to invite discussion leaders who represent various viewpoints, including content experts, those with opposing viewpoints, and even faculty who are just beginning to examine the topic. The conversations at Brown Bag Discussions are informal, dynamic, and informative. This is a great way to meet new colleagues and learn about a variety of topics. 
Instructional Technology Workshops & Sessions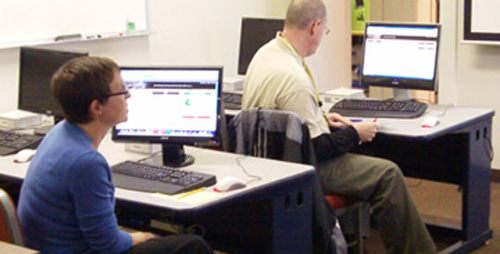 The Instructional & Technology Support Team offers a large number of hands-on workshops throughout the academic year to help faculty members develop their skills and expertise with various online tools and resources. In addition to helping to promote these workshops, the Center for Academic Excellence offers new sessions to help faculty see how their colleagues in other Departments are using these tools and techniques. These application-oriented sessions are a great way to see how these important tools and resources can be used to enhance the teaching and learning process in many different settings.
POP-in! Events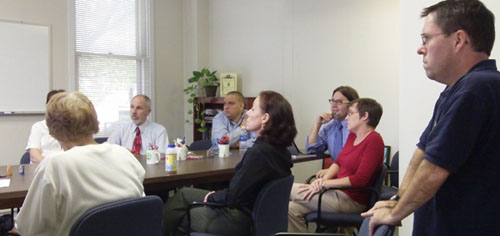 POP-in! events are sponsored by the CAE and our Community of Digital Innovators (CODI). POP-in stands for "Peek-or-Present" and is an opportunity for faculty members to meet in an informal setting and share what is working--or not working--for them at Millersville University.
Peek in to see how other faculty members are integrating the use of various technologies into their classrooms. Present instructional ideas from your own technology use, and share your trials and successes with using it as a tool at Millersville University. No registration is necessary for these events. Simply POP-in and stay awhile. 
Promotion & Tenure Process Panel Discussion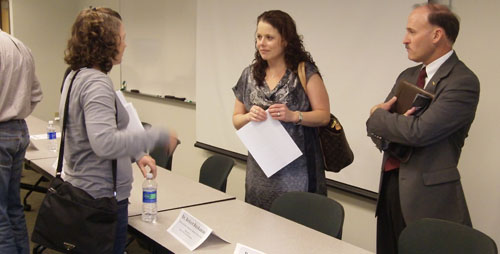 Once per semester, the Center for Academic Excellence, in collaboration with the Office of the Provost, organizes a panel discussion on the promotion and tenure process. Faculty members who are interested in applying for promotion to associate or full professor are highly encouraged to attend these sessions to gather important information and recommendations for improving their application. The panel members represent many different viewpoints on the promotion process and session participants can develop a better understanding of how to prepare for this important review. A typical panel will include the Provost, a Dean, a Department Chairperson, an APSCUF representative, a member of the University Promotion & Tenure Committee, and 1-2 faculty members who were recently promoted.
Scholarship Socials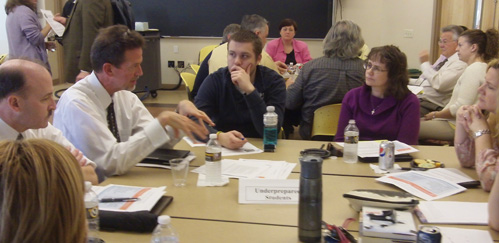 The Center for Academic Excellence hosts at least two scholarship socials per academic year, usually one in the Fall and one during the Spring. One or more faculty members present at each session with a common topic or theme. The goal is to help faculty to become familiar with their peers' scholarly activity and to find ways to build collaboration where there are common interests. For example, some of the past topics for scholarship socials include diversity, creativity, and the brain and body in human learning and development.
Technology Showcase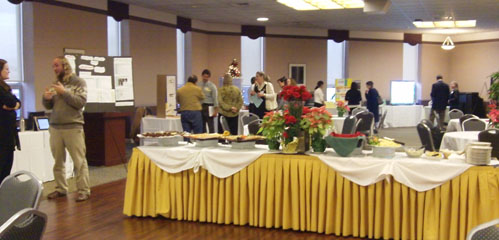 The Center for Academic Excellence, in collaboration with the College of Graduate and Professional Studies and the Office of Information Resources, sponsors a Technology Showcase event once per academic year. This 2-3 hour event is generally held during final exams week. Whenever possible, it is offered during a time block when exams are not scheduled and most faculty members can be available. The Technology Showcase usually features a few different presentations that introduce new instructional technologies and teaching-learning strategies. The goal is to help faculty become aware of some of the newest resources available on campus that they can use to enhance their own teaching in face-to-face and/or distance learning environments.
Grant Opportunity Programs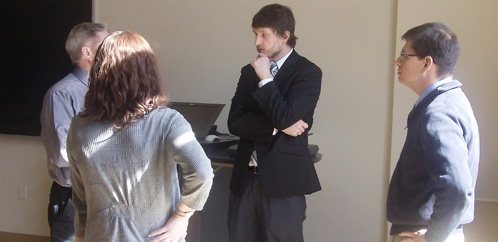 The Center for Academic Excellence works closely with the Office of Foundations and Government Support to offer a number of different sessions focused on various grant opportunities available to faculty. These include Millersville University grants (such as Faculty Grants), PASSHE grants (such as Faculty Professional Development Council Grants), and industry or foundation grants such as Lancaster Community Foundation, National Science Foundation, or National Endowment for the Humanities. These sessions are an excellent way for faculty to make contacts and get the support they need to write successful grants to accomplish their teaching, service, and scholarship goals.
Monday Morning Mentors
Monday Morning Mentors are online sessions offered through the Teaching Professor.  Monday Morning Mentors can be accessed Mondays at 10 AM but are available on demand for a week after the published date.  Mentors can be accessed online at: http://9nl.pw/MUMentors but will require a password available through the CAE email distribution list (http://tinyurl.com/CAEemails).
Open Forums
Open Forums are offered to provide opportunities to engage faculty and staff in conversations on issues related to teaching and learning at Millersville.  Open Forums are usually facilitated by a leader but are designed to organically develop from the input and knowledge base of attendees.
Contact Us

Director: Dr. Oliver Dreon

Phone: 717-871-7366