Students Attend IAEM Conference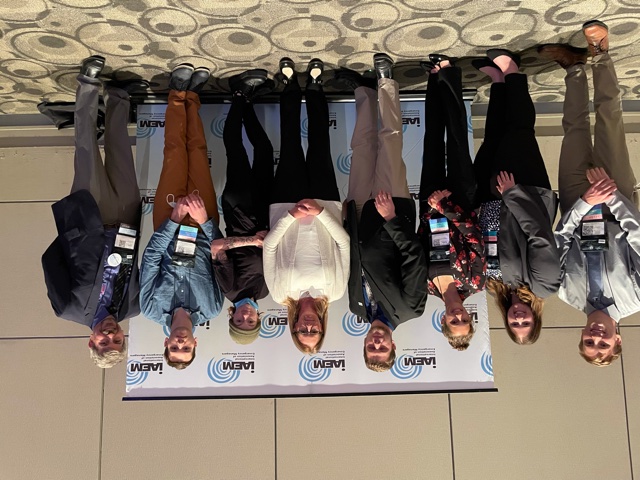 Six undergraduates from the MU Student Chapter of the International Association of Emergency Managers (IAEM) attended the IAEM annual conference in Grand Rapids, Michigan (October 16th to 21st).  In addition, three MSEM students attended along with several graduates of the program.  Drs. Yalda, Clark and Hagelgans also attended, with Dr. Clark giving a plenary presentation on Tuesday on the nexus between emergency management and meteorology.
The CDRE had a display booth as part of the conference Expo where faculty and students had the opportunity to speak with the attendees about academic, training and research programs.  Two MSEM alumni spoke at the conference, Dr. Heather Beal, who also did a book signing of her latest preparedness book, and Orlando Burmudez.  Orlando was part of the EM Vision talks, which are similar to Ted Talks.  He spoke about his role in assisting with a National Weather Service focused on weather messaging in Spanish.  Current MSEM student Rachel Gutierrez was part of a session of speakers from the National Weather Service.
The students had the opportunity to network with professionals from around the world, while also attending various diverse sessions on emergency management, having their resumes reviewed and participating in mock job interviews.  On Wednesday, the students had the good fortune of meeting FEMA Administrator Deanne Criswell for a picture and short conversation. 
The conference ended on Wednesday evening with the President's banquet in which incoming President Carolyn Harshman began her year as the new IAEM USA President, and appointed Dr. Hagelgans as the Conference Chair for the 2022 conference in Savannah, Georgia.  Dr. Hagelgans was the Co-Chair of this year's conference.