Emergency Management Students Visit PEMA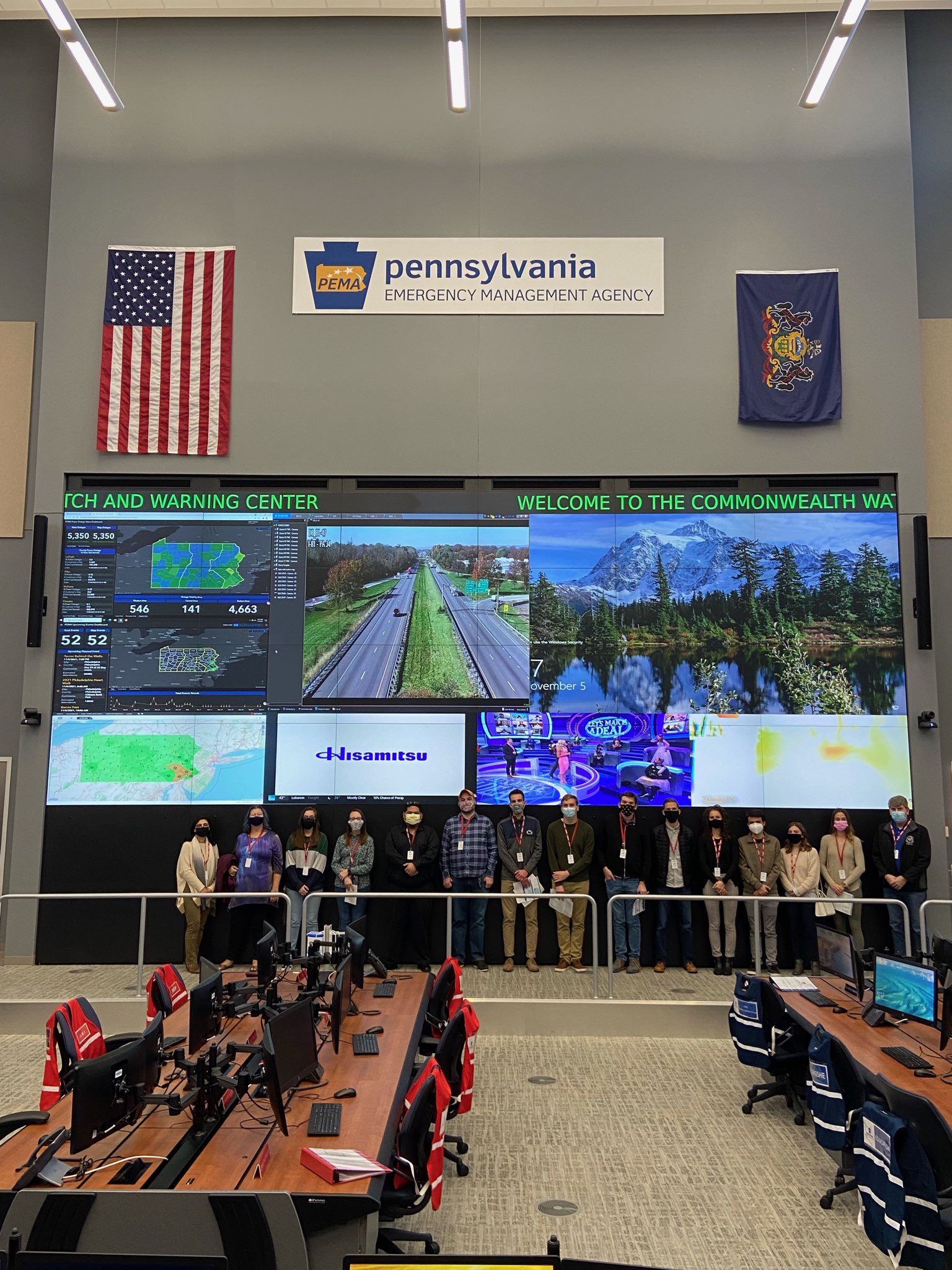 On November 5, 2021, Emergency Management students visited PEMA Headquarters. Students and Drs. Yalda and Hagelgans were hosted by PEMA State Meteorologist, Mr.  Jeff Jumper and had an opportunity to meet with Mr. Tom Hughes, PEMA State Hazard Mitigation Officer and Director, EM Mitigation, Insurance &Resilient Communities (MIRC) Office. 
They visited the command center and met several of the key personnel including the Director of PEMA, Mr. Randy Padfield, Deputy Director of Response, Dr. Tim Sevison, and PEMA Executive Deputy Director, Mr. Jeffrey Thomas.