Workshop Bios
NHMA Workshop Bios
Annie Vest is the Planning Department Manager at Meshek & Associates, LLC. She has over a decade of experience overseeing and implementing mitigation programs at the state and local levels. Her commitment drives her to public service and the opportunity to make meaningful contributions to promote disaster risk reduction. Annie is the former State Hazard Mitigation Officer for the State of Oklahoma. She received the FEMA Regional Administrators Award for her work on streamlining Hazard Mitigation and Hazard Mitigation Planning throughout FEMA Region VI. She has extensive experience providing oversight in Hazard Mitigation operations at the state and local levels, both pre- and post-disaster. She has expert knowledge of FEMA's Hazard Mitigation Assistance and Hazard Mitigation Planning requirements. Annie is a member of the Board of Directors for the Natural Hazard Mitigation Association and the Disaster Resilience Network. She is also actively involved in the Oklahoma Floodplain Management Association, where she serves as the Mitigation Committee Chair and teaches Advanced Floodplain Management courses across the State. She is a proven leader in hazard mitigation and often invited to participate in policy discussions at the national level, specifically in the areas of flood buyout policy to practice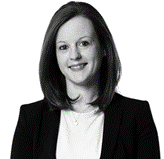 Caroline Cunningham serves as Stantec's lead for hazard mitigation services and is a certified facilitator, professional planner, floodplain manager, Hazus-MH Practitioner, and business continuity planner.She is a national resilience expert who has supported 250+ clients nationwide to deliver FEMA-approved hazard mitigation, climate adaptation, and resilience plans, FEMA HMA and HUD mitigation grant support, and FEMA Risk MAP and NFIP implementation. Her expertise in risk assessment, hazard mitigation strategy development, and resilient-centered stakeholder engagement for STLL, university, and private clients is evidenced by her history of successful project management for $15M+ in projects and 50+ resilience plans.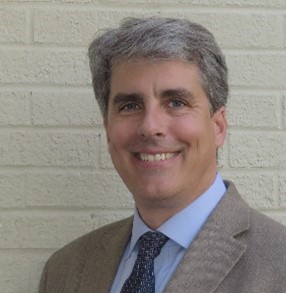 Doug Bellomo is Vice President in the water business line at AECOM focusing in the area of flood risk management and resilience. Previously Doug served as a senior technical advisor for flood risk management at the US Army Corps of Engineers Institute for Water Resources working in the areas of Dam and Levee Safety, the National Flood Risk Management Program, coastal flood risk management efforts, and floodplain management services. Before joining the US Army Corps, Doug was the Director of the Risk Analysis Division within the Federal Insurance and Mitigation Administration at the Federal Emergency Management Agency. There he oversaw implementation of several National Programs including the Risk Mapping, Assessment, and Planning (Risk MAP) program, the National Dam Safety Program, HAZUS (a federal risk assessment software application), and FEMA's Mitigation Planning operations. Doug is a professional engineer and holds a B.S. and M.S. in Civil Engineering. He has been working in the fields of flood hazard identification, risk management, emergency management, and mitigation since 1993.
 Mr. Edward J. Hecker is currently an Independent Consultant on Emergency Management and Disaster Risk Management Policy, Programs and Operations, and serves on the Board of Directors for the Natural Hazards Mitigation Association.He served as a Senior Policy advisor to the Director of Civil Works, Director of IWR and the Director of Contingency Operations for the Headquarters, U.S Army Corps of Engineers from February 2011 thru Feb 201p, responsible for providing advice and policy support to USACE leadership in the development, coordination and facilitation of USACE strategic initiatives including Civil Works Transformation, USACE Infrastructure Strategy, Emergency Management, Flood Risk Management and related Water Resources missions and activities. In his previous assignment as Director of Contingency Operations and Homeland Security for the Corps, He was responsible for providing leadership in the coordination and facilitation of USACE Homeland Security missions in support of the Department of Homeland Security (DHS), the Department of the Army (DA), and the Department of Defense (DOD).  Program manager for all USACE efforts to assist Federal, state and local emergency management and emergency response organizations with mitigation, planning, training, and exercises necessary to build and sustain capabilities to provide protection from and respond to any emergency or disaster, including a terrorist incident involving weapons of mass destruction (WMD) as well as other natural or manmade hazards. Responsibilities also include leadership of the Corps' Homeland Security and emergency management community of practice and protection of the Corps critical water resources infrastructure Mr. Hecker began his governmental career in the Corps Baltimore District office (Civil Project Management), and transferred to the Headquarters, U. S. Army Corps of Engineers in Washington, DC, before moving to San Francisco, California.  In San Francisco he was the Chief, Emergency Management for the South Pacific Division, which encompassed California, Nevada, Arizona, Utah, and portions of Idaho, Colorado, and Wyoming.  He was the program manager for the Corps response to the Loma Prieta earthquake in 1989. In October 1991, Mr. Hecker returned to Washington, DC to assume the position of the Chief, Readiness Branch of the Operations, Construction and Readiness Division, having responsibility for overall management of the Corps disaster preparedness and response missions. Ed and his wife Sylvia reside in Severn, Maryland.  He has a B.S.E. from the John Hopkins University, and has earned National recognition and awards for his performance and leadership during the Corps' response to major disasters, from Tropical Storm Agnes in 1972 to Hurricane Hugo/Loma Prieta Earthquake in 1989, Hurricane Andrew in 1992, the Midwest Floods of 1993, to the Terrorist Attacks on Sept 11th, 2001 and Hurricane Katrina in 2005.
 Mary Baker is the Resiliency Strategist at JEO Consulting Group, where she assists team members of all disciplines with incorporating mitigation and adaptation measures in planning efforts and project execution for our customers. Mary is the client manager for the Hazard Mitigation and Emergency Planning team, assisting with client relations and business plan opportunities for this innovative group of professionals. Mary also assists the company's Environmental Sciences group as an envoy to clients and coordination of possible mitigation banking opportunities. Prior to joining the private sector, Mary worked for the State of Nebraska for over 12 years, seven of which were at the Nebraska Emergency Management Agency. During her tenure with the state, Mary served her last five years as the Hazard Mitigation Officer, where she managed the FEMA Hazard Mitigation Assistance Planning and Grant Programs. Under her leadership the state mitigation staff executed over $37 million dollars in HMA grants and maintained the 24 regional local mitigation plans for 93 counties.Mary is currently working with the membership committee in her role as a board member for the Natural Hazard Mitigation Association. She is leading the 2021 membership drive as well as facilitating training sessions as needed for the Disaster Risk Reduction curriculum.Mary also has over 24 years of military service, where she was extensively involved in operations, morale, and security of hundreds of soldiers and airmen during her enlistment with the Air Force and the Nebraska Air National Guard. As a native of the state, Mary is passionate about assisting communities in reducing their risk profile and ensuring their sustainability through hazard events in the future.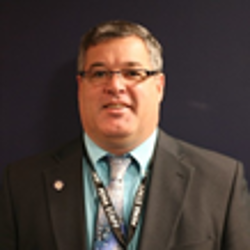 Tom Hughes is the Commonwealth of Pennsylvania's State Hazard Mitigation Officer (SHMO) since 2009 and has been with the PA Emergency Management Agency since late 1993. Prior to becoming the SHMO, he worked as a State Emergency Operations Center (SEOC) Watch Officer, State Radiological Officer, PA State/FEMA certified Urban Search and Rescue Team Program Manager/Team Member, and State Training/Exercise Officer. Currently, as the SHMO, he is responsible for the revision of all 67 FEMA required county Hazard Mitigation Plans and 14 State System of Higher Education (state colleges) Disaster Resistant University Plans.  Currently his office has over 90 working FEMA/State/Locally funded disaster and non-disaster Hazard Mitigation projects.  He is the current V.P. for the Natural Hazard Mitigation Association and co-chair of the Pennsylvania Silver Jackets Team and is the COVID-19 State Long-Term Recovery Task Force Coordinator, working with 7 Recovery Support Functions.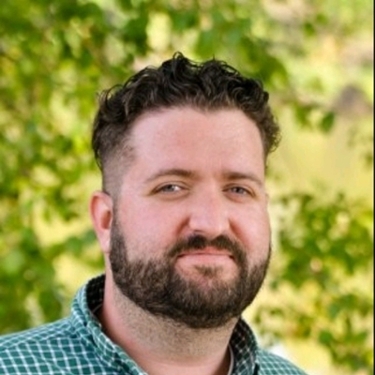 Jack Heide is a Community Planner with FEMA Region II serving New Jersey, New York, Puerto Rico, and the U.S. Virgin Islands. Jack is currently assigned as the Mitigation Adviser to the Federal Disaster Recovery Coordinator supporting the long term recovery mission in the U.S. Virgin Islands following the impacts of Hurricanes Irma & Maria. In his role he coordinates with and advises multiple Federal and all Territorial Agencies on resilient and sustainable recovery projects, programs, and policies within the islands. He maintains a decade of planning experience working in local, state, and non-profit positions, prior to joining FEMA. Jack served in the U.S. Army as a Civil Affairs Officer working on long term redevelopment in Afghanistan with the education, agriculture, and women's affairs ministries of the country. Jack obtained his Masters of Community and Regional Planning from the University of Oregon.
Christine Caggiano, AICP/PP is a technical manager in planning at Michael Baker International focusing on hazard mitigation. Christine focuses on infusing risk reduction activities across community plans and decisions – from the hazard mitigation plan to capital improvement decisions. In her career, she has helped hundreds of communities assess their natural hazard risk and build their mitigation strategies. Teaching is her passion; she spent five years as a professor-in-practice teaching community planning at her alma mater, the University of Pennsylvania School of Design. Now, she channels that love as the team lead and training facilitator for her work with the Federal Emergency Management Agency.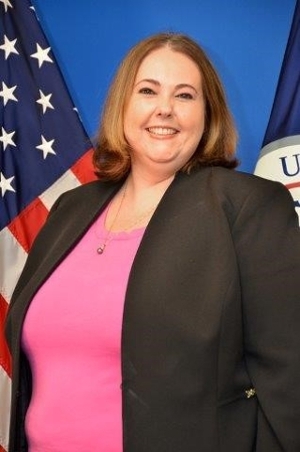 Camille Crain is the Building Resilient Infrastructure and Communities (BRIC) Section Chief at FEMA Headquarters.  In this role it is her responsibility to design and administer FEMA Hazard Mitigation Assistance's newest grant program, BRIC.Camille came to FEMA HQ from FEMA Region 6 where she served as the Hazard Mitigation Assistance Branch Chief in the Mitigation Division.  It was her responsibility to manage FEMA's three HMA grant programs and the HMA staff for the five states and 68 tribes located in Region 6.  She administered in excess of $3 billion of mitigation funding. Camille formerly worked for FEMA Region 4 where she has served as a Senior HMA Program Manager, serving as the Team Lead and Supervisor for the States of Alabama, Georgia and Mississippi.  She also was responsible for HMA training needs in the Region, Mitigation Planning coordination with HMA and Standard Operating Procedures development for the HMA Branch. Camille also served as the FEMA Region 4 representative on the Federal Interagency Community Resiliency Workgroup. Camille was the State Hazard Mitigation Officer for the Commonwealth of Kentucky, where she managed the Commonwealth's hazard mitigation grant program and planning office and led the effort for the approval of the Kentucky State Enhanced Hazard Mitigation Plan. Camille started her emergency management career at the University of Kentucky, where she was the Commonwealth's Grants Manager for its Hazard Mitigation Grant Program. She brings over 20 years' experience with FEMA's HMA grant programs at the university, State and Federal level. Camille holds a Bachelor of Arts in History and a Masters of Public Administration from the University of Kentucky and is a proud member of Big Blue Nation.  She loves to travel and all the planning that goes into trips.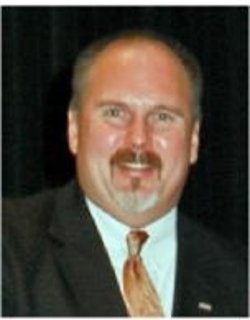 David Vaughn is a Professor of Practice at Clemson University and has a dual appointment as the Director of Clemson Engineers for Developing Countries (CEDC) & Director of Global Engagement for the Risk Engineering and System Analytics Center.  He has 30 years of Industry experience, is a former Fluor Fellow, and served on numerous national / local committees such as:Resilient Investment Planning and Development Working Group (RIPDWG) with the Department of Homeland Security (DHS), Practical Community Resilience Working Group, & Ex officio World Mission Committee member with the Episcopal Diocese of Upper South Carolina (EDUSC)David's passion and commitment to humanitarian projects has been recognized as follows: Under his guidance, CEDC was awarded the 2014 Andrew Heiskell Award for Innovation in International Education: Study Abroad, 2010 Service Learning Award from Clemson University, & 2010 Service Learning Award from the State of South Carolina. In honor of his support he was awarded the 2014 Distinguished Service Award from Clemson's Glenn Department of Civil Engineering & 2012 Martin Luther King Jr. Excellence in Service Award from Clemson University.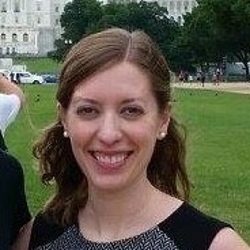 Rebecca Carroll is the Benefit-Cost Analysis (BCA) Program Lead at FEMA, where she has worked since 2016. In her time at FEMA, she has continued the effort to make the BCA process easier for stakeholders, including leading the development of the most recent version of the BCA Toolkit (Version 6.0) and other streamlining efforts such as the updated ecosystem services BCA policy. She holds a master's degree in urban planning from the University of Illinois Urbana-Champaign and a bachelor's degree in mathematics from Saint Louis University. In her spare time she enjoys gardening, home improvement projects, and painting.
 Casey Zuzak, GISP is a Senior Risk Analyst for Hazus and Natural Hazards Risk Assessment Program (NHRAP) in the Risk Management Directorate at the Federal Emergency Management Agency (FEMA) and Lead for the National Risk Index. The NHRAP provides natural hazard risk assessment data, tools, and analyses to support FEMA strategic goals in the development of risk communication. Casey has worked for FEMA since 2011 and has a M.S. in Geography from the University of South Carolina.