Marauder Dining Declining Balance Levels
Marauder Dining Options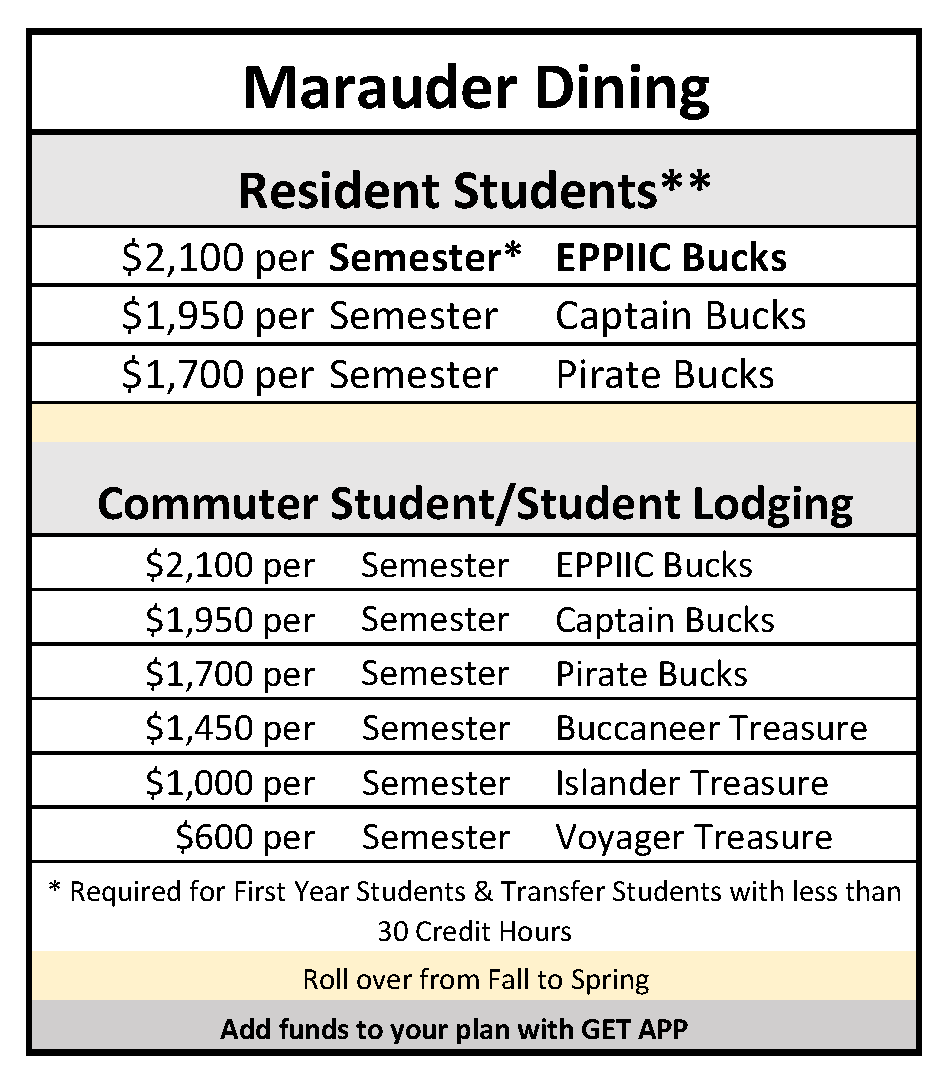 Declining Balance Funds will not carry over from year to year
Freshman students and transfer students with less than 30 Credit Hours are required to participate in the $2,100 level.  All others living in University Housing are automatically enrolled in the $2,100 level and may opt to change their Declining Balance Marauder Dining Level prior to the deadline noted below.   
Summer Meal Plan
Stop back soon for information on our Summer Meal Plans
BENEFITS OF THE DECLINING BALANCE DINING OPTION
PAY AS YOU GO

NO MEAL ZONES
NO LOST MEALS
ROLL OVER FROM FALL TO SPRING
ADD $50 TO MEAL OPTION ANY TIME
UPPER DECK - 12% DISCOUNT OFF MU ID RATE

Declining Balance Calculators
To view and compare different options click the plus symbol.