Where Do Marauders Intern?
Where Do Marauders Intern?
Each year, over 350 students intern with businesses, governmental agencies, nonprofit, and professional organizations locally, around the country, or even across the world.  Check out some of the amazing internships work our students conducted and presented on; through the Made in Millersville, Annual Showcase highlighting the scholarly and creative work of Millersville students. ELCM-MiM Slide Show. 
Other opportunities and experiences are listed below.  If your department is not listed, check with them directly as this page is a work in progress.

  Biology:  https://www.millersville.edu/biology/career-possibilities.php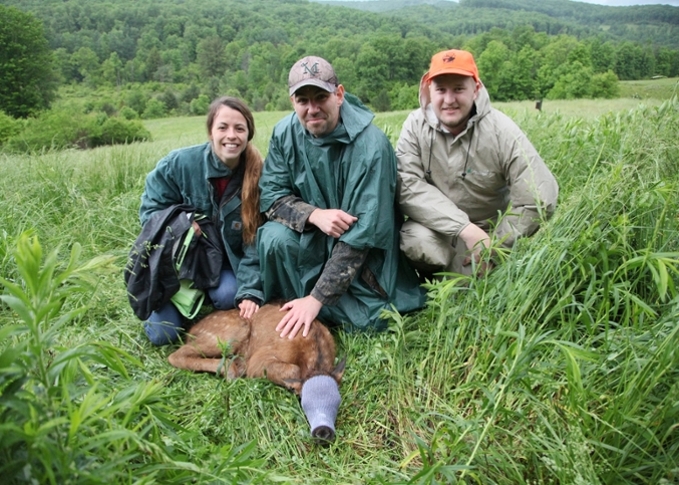 Dr. Aaron Haines, Certified Wildlife Biologist and Assistant Professor of Conservation Biology (center) with Halie Parker '17, Biology-Environmental Biology option who interned with PA Department of Conservation & Natural Resources-Bureau of Forestry (left) and Anthony Kessler '16, Biology-Environmental Biology option who interned with the Pennsylvania Game Commission both Summer 2016.  These internships are available through the Commonwealth Public Internship Program.  AND they are available in many areas for most all Millersville University major programs.  Application DEADLINE for Spring and Summer is NOVEMBER 1.  Click HERE for more details and for the application process.


Business Administration
Morgan Speakman May '17, Business Administration-Marketing option, interned with the City of Lancaster Office of Promotion (LOOP) in the summer of 2015.
Internships are encouraged, but are not required for business majors; however, they provide an excellent and interactive learning experience. Students can earn academic credit as well as a salary while gaining valuable business knowledge.

Communication and Theatre
Alexandria Chiavetta May '15, Speech Communication-Public Relations option interned with Clear Channel Media & Entertainment (Radio 104.5) in the summer of 2014.
In addition to student organizations, the Department of Communication and Theatre takes special pride in the opportunities that are afforded students to pursue educational activities beyond the classroom that extend their academic education. Students have worked with area community theatres, the Fulton Opera House (a historic theatre in downtown Lancaster), local and regional radio, television, and cable stations, nonprofit organizations, and large corporations. Students report that internship experiences have helped them to successfully enter the workforce after graduation.

Geography
Sarah Kownacki May '16, Geography, Environmental Studies option interned with the Keystone Trails Association Summer 2016.
Geography students have completed internships with a wide variety of government agencies and private companies. Students should plan their internships in their junior year or senior year. A student should start looking for an internship at least a year prior to the intended start date, because some government agencies require an application that far in advance.
Here is a list of past and current internships in which MU geography students have gained valuable experience. If you would like to talk to a fellow student about their experience, contact your advisor, or any geography professor, and they will try to arrange it.


Sociology/Criminology & Anthropology
Evan Rubin May '15, Sociology-Criminology option interned with the Lancaster County Juvenile Probation in the summer 2014
There are a variety of opportunities available for Sociology and Anthropology students to gain hands-on experience in the field. Click HERE for a list of internship opportunities.  ***Interested in an internship? Complete the request for internship form, then contact Dr. Mary Glazier for approval.***  Department policies regarding internships can be found here.