Summer Photo Contest
Summer Photo Contest
Experiential Learning and Career Management hosts a photo contest to showcase your summer employment experience as an intern, trainee, volunteer or part-time summer employee!  Share your experiences and have a chance to win a prize such as an Amazon Fire Stick or ECHO Dot.  We are looking for meaningful testimonials from students to promote our programs and services with the Millersville University community.  Submit your photo and description by FRIDAY, August 23, 2019. 
Submit up to three photographs in high resolution format by emailing them to: careers@millersville.edu 
List in subject line:  Photo contest, your last name and the company/agency/non-profit organization. 
In the email message, include the following information: Your full name, academic major, class level, your cell phone number and a brief description (100 words or less) of your amazing experience. 
By entering this contest, you grant Millersville University the right to publish, use, reproduce and/or publicly display your photographs and written testimonial on MU's website, social networking sites, and in any of its publications.
Entry Rules/Eligibility
Students must be currently enrolled as a Millersville University student when submitting an entry.
Your academic internship was registered for credits, or your volunteer assignment or part-time/full-time job must have occurred between May 13, 2019, and August 23, 2019.
Be mindful of the specific policies and privacy laws of your workplace and industry. Our expectation is that Millersville University students abide by all worksite rules for professional conduct in their respective industries and careers.  For example, many education and human service related employers do not allow pictures to be taken of the clients because of confidentiality matters.  Some manufacturers do not allow pictures to be taken inside the plant due to proprietary reasons.  Please check with your employer supervisor about guideslines related to taking any pictures.  

Get creative. We are looking for a picture of you that captures a wonderful experiential learning moment, whether it is a shot of you on the production line with your site supervisor, company president, assisting/presenting or preparing for an organizational event, the photograph is meant to be representative of something you have done or are doing so have fun with it.  Students may submit up to three photographs.  Ideally, YOU should be in the picture along with something representing your internship - even if it just you outside the building next to the logo of the organization (because you cannot take pictures of clients or the production line - i.e. confidentiality and propriety issues). 
Please also adhere to the following guidelines:  Photos must be submitted in JPEG format, with a resolution of at least 2400 x 1600.  Please do not download photographs from Facebook or other social media sites since they are usually compressed.  Save your photos in the following format: FirstName_LastName_ImageTitle
Write a description 100 words or less and an interesting caption as well. Explain in your best writing style why your experience is awesome. Explain the benefits of your internship/volunteer/job (experience, salary, job offers, special perks, networking, etc.), and why you would recommend an internship or volunteering or the job to other MU students.  The description is part of the entry and will be judged.  ELCM retains the right to edit entries for proper grammar and spelling.
SUBMISSION DEADLINE:  FRIDAY, August 23, 2019
2018 Summer Photo Contest Winners
ELCM had a wonderful pool of photo submissions. Two students were selected as winners of the summer photo contest.  Thank YOU to all that submitted photos!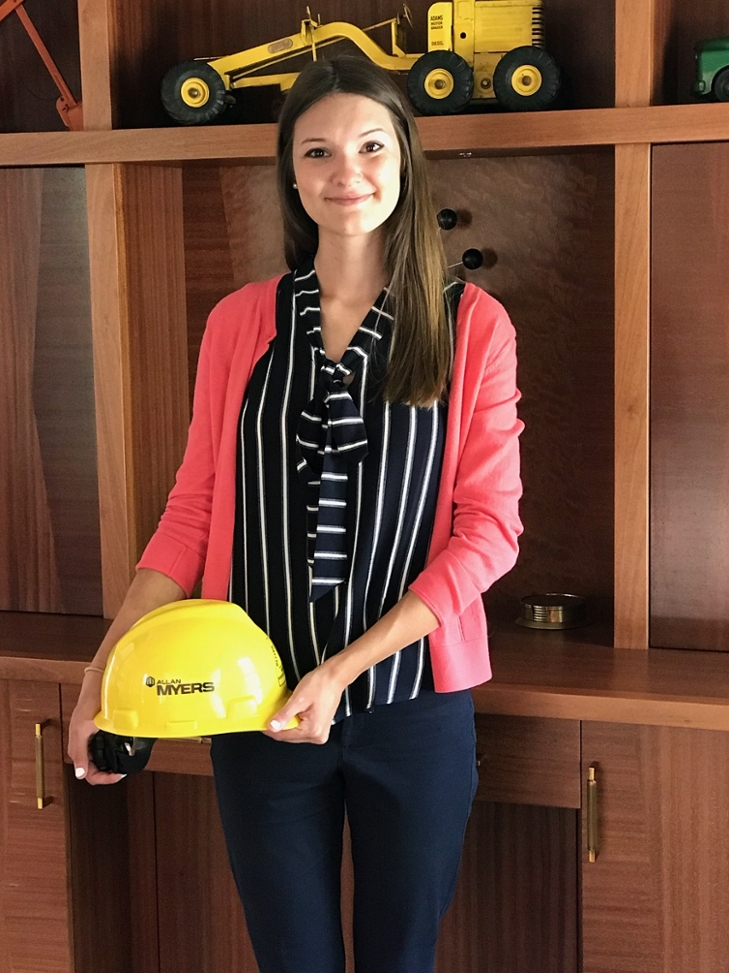 "This summer I chose to work for Allan Myers, the number one heavy civil contractor in the Mid-Atlantic, because we share the same family values. For a girl with strong family ties, it only made sense to intern for the same company that has employed my father for 22 years. I can only say thank-you to a company that makes it a priority to ensure that every employee goes Home Safe Tonight; that after a hard days' work in one of the most dangerous industries, my dad comes home to sit in his chair for dinner every night. It is for that reason that I am proud to work for Myers, and working with other like-minded individuals has been one of the best parts about my experience here. I know that someone has my back, because at the end of the day, we all have someone to go home to."
Hannah Miller, senior, Speech Communication, Public Relations, interned with Allan Myers.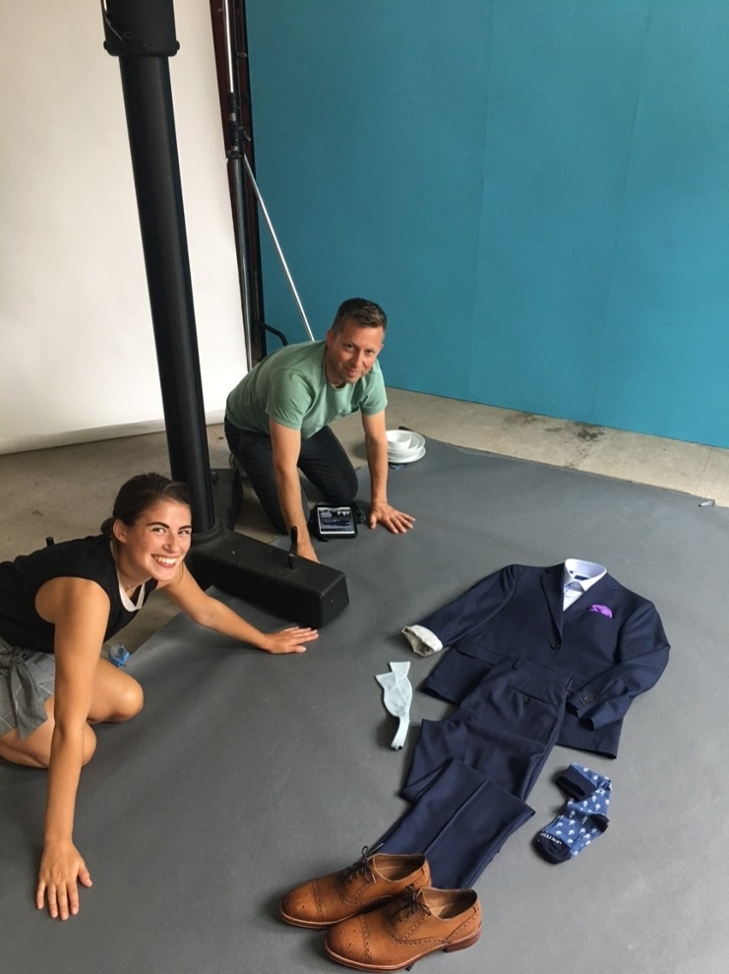 "This summer, I had the pleasure of interning at Susquehanna Style Magazine, a high-end lifestyle publication covering the York, Harrisburg, and Lancaster areas. I had a blast being a part of photoshoots, attending events where I was able to network with important community members, and even just working in the office alongside the laid-back staff. One of the most rewarding aspects of my internship was being able to flip through the magazine and see my name in print next to the articles I wrote. Even now that my internship has ended, I have the opportunity to continue writing for the magazine as a freelancer.
I highly recommend internships to every Millersville student, no matter their major. Internships are a crucial part of education, because they give us real world experience, while allowing us to make connections that could lead to a job down the line. I am so happy I chose to intern at Susquehanna Style Magazine this summer. The staff and experiences taught me so much and opened my eyes to a new realm of possibilities for my future."
Kaylee Rex, senior, Speech Communication, Broadcasting, interned with Susquehanna Style.