Veterans Resource Center
Welcome to the Millersville University Veteran's Resources Page! 
We are grateful for your service to our country and are ambitious to bring you a comprehensive menu of resources to help you succeed at Millersville University!
---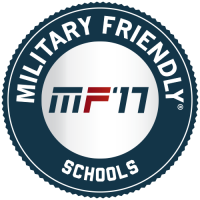 We are proud to serve you as a military-friendly institution! Below, you'll find what you need to get started as a new student or transfer student, as well as how to manage your benefits, should you be called to duty, enroll in summer or winter courses, etc.
Aly Sehl, Veterans Resource Center Administrator
Alison.Sehl@millersville.edu
Student Affairs and Enrollment Management
PO Box 1002
Millersville PA 17551
Telephone: 717-871-7087
Fax: 717-871-7961
---
The Veterans Certifying Official in the Office of Financial Aid at Millersville University handles all paperwork for individuals applying for the Department of Veterans Affairs (DVA) educational benefits. This office is also your link to the DVA in cases of problems with educational benefit processing.
Emi Alvarez, Interim VA Coordinator/ Certifying Official
Emi.Alvarez@millersville.edu
Office of Financial Aid
PO Box 1002
Millersville PA 17551
Telephone: 717-871-5100
Fax: 717-871-7980
---
For advisement and registration assistance, contact Joseph Sciarretta, Advisement Coordinator. Mr. Sciarretta provides resources and support to assist Vets in adapting to the personal and academic transition to the University.  He specializes in discharge classifications that may directly affect learning needs that would be eligible for educational accommodations and academic strategies for success.
Joe Sciarretta, Advisement Coordinator
Joe.Sciarretta@millersville.edu
Office: Lyle Hall 262
Phone: 717-871-7609
VA Site Navigation
---
Students and families often have questions regarding financial aid and specific topics that apply to Veterans. Below you will find information pertaining specifically to Millersville University's Veteran student population. Read the information carefully and make sure to click on any links that may provide more detail. If you need further guidance, please contact the Office of Financial Aid, VA Certifying Official.