Corporate Giving & Partnerships
Philanthropic support from the corporate sector plays a significant role in the success of Millersville University.  With opportunities across campus, these partnerships benefit our students, faculty and surrounding community.
Academic Colleges, Programs and Facilities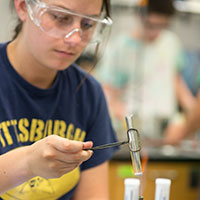 Numerous opportunities exist for companies to assist with a variety of initiatives and scholarships within our Academic Colleges, programs and facilities. Contact the Development Office staff at giving@millersville.edu for more information.
Athletics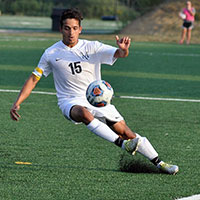 Millersville University's Corporate Athletic Support program provides a variety of marketing and advertising venues to the business community – assisting businesses to reach the right campus market and community fan base. All funds raised through these initiatives go to support athletic scholarships and programming, allowing Millersville to field 19 intercollegiate teams. With private support, nearly 400 student-athletes excel on the field and in the classroom. Visit the Athletic Sponsorship page for information regarding marketing and sponsorship packages. 
MU Arts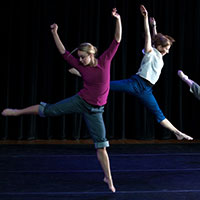 The Office of Visual and Performing Arts continues Millersville University's long history of hosting performances, which foster innovation, creative thinking, collaboration and community engagement. Corporate gifts to MU Arts assist both Centers in providing a wide variety of events and exhibitions, ranging from student and faculty works to internationally acclaimed touring ensembles, that the campus and local community can enjoy.
Sponsorships versus Corporate Gifts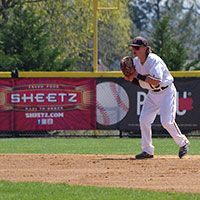 Traditionally, sponsorships are business transactions and have a tendency to be paid from a company's marketing budgets. Corporate giving is a charitable donation and may be claimed as tax relief on the value of the company's donation. However, the IRS has strict limits on what organizations may receive as a benefit. Get more information.
Corporate Partnerships
Looking for students for your businesses career or internship opportunities? Each year more than 230 companies and organizations benefit from the talent, energy and knowledge of Millersville University students through our Experiential Learning & Career Management Office.