Model African Union
Model African Union
The Model African Union is essentially a simulation of the proceedings of the African Union, augmented by pre-conference study at home institutions and Embassy briefings in Washington, D.C.  It provides a unique opportunity for university and college students to study the role, structure and activities of the African Union as well as the economic, social, and political-security issues facing African countries.
Through a 2 day simulation, students gain a better understanding of the capabilities and constraints that shape the policies of AU member states in the arena of intra-African diplomacy on issues of mutual concern.  In addition to a prepared agenda containing these issues, students in the Executive Council grapple with a contemporary crisis to be revealed at the Model.
Each participating university represents one or more Member States of the African Union.  Upon registration participating students receive a Delegation Handbook and are briefed at the Embassy of the country/countries represented.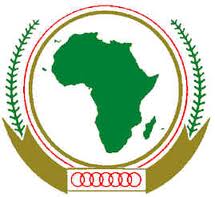 For more information contact the African Student Association (ASA) at muasa08@gmail.com or the official Model African Union Website.