Dr. Laura Petravage
Instructor of General Studies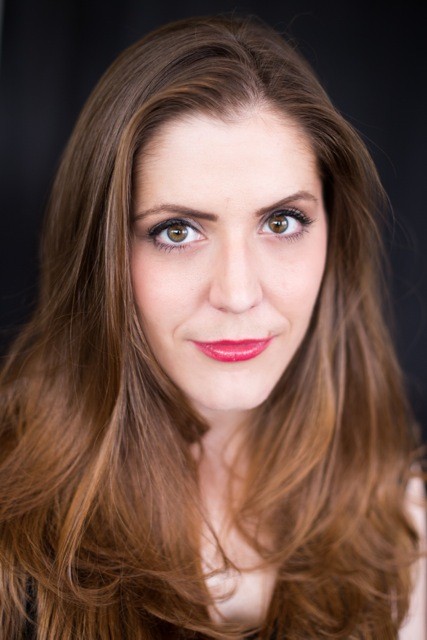 Contact Information
Office: WVPAC 205
Office Hours
M: 10:00 am - 11:00 am
T: 11:00 am - 1:00 pm
W: 10:00 am - 11:00 am
R: 11:00 am - 1:00 pm
F: 10:00 am - 11:00 am
Comments: Additional Hours by Appointment

Dr. Laura M. Petravage is a choral conductor and mezzo-soprano in the South Central Pennsylvania area. Prior to teaching at Millersville, Dr. Petravage served as an adjunct faculty member at George Mason University, teaching general music appreciation, vocal music, stagecraft, and beginning keyboard skills. She was a faculty member at the Potomac Arts Academy, teaching youth vocal music classes, introductory music theory, and youth music theater.  Dr. Petravage was previously the Artistic Director of the Capitol Hill Youth Chorus, working with both their choral and music theater programs, and she was Musician-in-Residence at American University from 2010 to 2013. She has appeared as a soloist in the Rochester, New York, and Washington metro areas, and she has worked as a staff chorister at Christ Church Georgetown (Washington, DC), the Cathedral of St. Matthew the Apostle (Washington, DC), and Asbury First United Methodist Church (Rochester, NY). Dr. Petravage is currently a cantor at St. Catherine Labouré Catholic Church (Harrisburg, PA). She is the Founder and Artistic Director of Ensemble du Pain Musical, a vocal chamber ensemble in the Harrisburg area.
Dr. Petravage is an active performer for Polish cultural organizations. Dr. Petravage was the second place winner for the 2015 Marcella Kochańska Sembrich Vocal Competition, an event sponsored by the American Council for Polish Culture (ACPC); she was a finalist for the award in 2014. Dr. Petravage performed at the Kosciuszko Foundation in February 2016 and she sang for the Polish American Congress (PAC) in November 2014. Dr. Petravage has sung in master classes for the National Association of Teachers of Singing (NATS) and the Art Song Preservation Society of New York, working with Tammy Hensrud and Carol Kimball, respectively. She was a winner of the 2013 George Mason University Concerto Competition, performing selections from Gustav Mahler's Rückertlieder with the George Mason University Symphony Orchestra. In March 2013, Dr. Petravage served as Assistant Conductor for a program sponsored by Association des Amis de Francis Poulenc, at a concert given in Paris, France.  
Dr. Petravage completed her doctorate in choral conducting at George Mason University, studying conducting with Dr. Stanley Engebretson and voice with Dr. Kathryn Hearden.  Her studies focused on the re-establishment of the French aesthetic at the beginning of the twentieth century and the choral music of Francis Poulenc. Dr. Petravage received her Masters of Music from the Eastman School of Music, where she studied conducting with Dr. William Weinert and Brad Lubman, and voice with Dr. Constance Haas. She holds a Bachelor of Arts degree in vocal performance with a minor in French language studies from American University. Dr. Petravage is also a second-degree candidate for a Bachelor of Science degree in music education at Millersville University. She currently studies voice with Dr. Damian Savarino.