Our Staff
Our Staff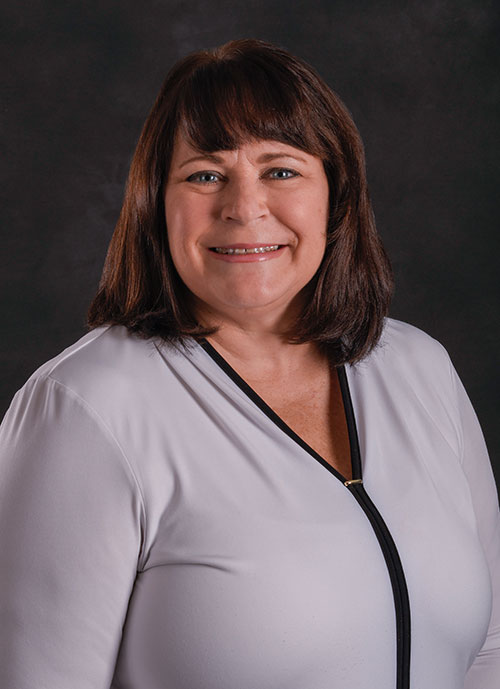 MS. Kathy NazarenuS
Assistant to the Provost
Assists the Provost and Vice President for Academic Affairs in the management of division activities related to faculty employment (recruitment, appointments, renewals, promotion, tenure, sabbaticals, grievances), budget administration, and short-term and long-term planning to advance University mission.  Budget responsibility for the Provost's Office and Commencement fund centers.
MAJOR RESPONSIBILITIES:
Academic Affairs Budget
Deans' Council
Staff Support for Meet and Discuss
Faculty Search Process/People Admin
Faculty-related Issues and Grievances
Faculty Job Descriptions and AWA
Committee Membership Lists/Elections
Faculty Director/Coordinator Appointments
Liaison with PASSHE Labor Relations and Legal
Academic Affairs Special Projects/Reports
Commencement Committee/Budge Oversight
Provost's Office Management
Maintenance of Electronic and/or Paper Files
Kathy.nazarenus@millersville.edu  Phone:  717-871-7464
 
MS. RACHEL OPALA
EXECUTIVE ASSOCIATE TO THE PROVOST
Serves as the Executive Associate to the Provost and Vice President for Academic Affairs with primary responsibility for the Provost's calendar, scheduling meetings, distributing incoming documents and information appropriately, sending announcements, and relieving the Provost of a variety of details pertaining to his/her academic leadership role and administrative responsibilities, and responding to numerous inquiries from various constituencies.  Coordination of customer service process.  Oversight of student workers.
 MAJOR RESPONSIBILITIES:
Executive Cabinet
Council of Trustees
PASSHE Chief Academic Officers (CAO)
Provost's Calendar and Meetings
Correspondence and Announcements
Academic Affairs Customer Service Issues
Staff Search Process/People Admin
Coordination of Affiliation Agreements, MOU's, Program Reviews & Staff Performance Reviews
Oversight of Student Assistants
Fall Convocation and Special Events
Legal Counsel Monthly Scheduling
Maintenance of Electronic and/or Paper Files
Rachel.opala@millersville.edu 
Phone:  717-871-7576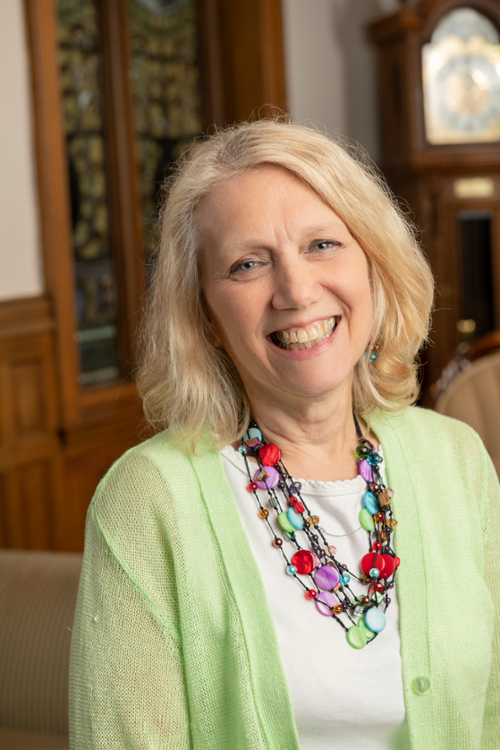 MS. DONNA PETERS                                                                                                                             
FACULTY PROCESSES COORDINATOR
Coordinates all academic-related human resource functions for all full and part-time faculty, which includes but is not limited to faculty searches, appointments,  performance evaluations, reappointments, post-tenure reviews, tenure, promotion and sabbatical leave processes.  Triennially, coordinates the chairperson election process.  Coordinates all student evaluations of faculty, face-to-face and online.  Confirms background check status with HR.  Updates Provost's Office and Faculty Grant websites.  Maintains paper faculty personnel files.
MAJOR RESPONSIBILITIES:
Faculty Contract Letters/People Admin/Background Check Confirmation
Evaluation, Reappointment and Post-tenure Review Processes
System Administrator, Interfolio
System Administrator, Class Climate
Promotion and Tenure Processes
Sabbatical Leave Process
Student Evaluation Process
Chairperson Election Process
Faculty-related Announcements
Faulty Grants Coordination and Support
Faculty Personnel File Maintenance
Webpage Updates
Donna.peters@millersville.edu                                    
Phone:  717-871-7463