Brian Fodale
Name: Brian Fodale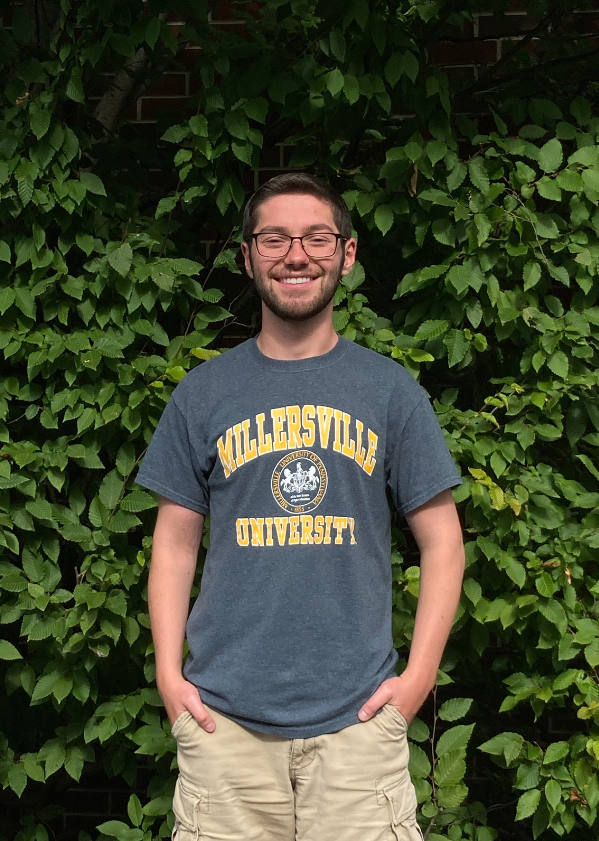 Hometown: Howell, NJ 
Anticipated graduation: May 2023 
Major: Mathematics (Statistics Concentration) 
Minor: Computer Science 
Internships/Research/Projects:  
This past summer, I participated in the University of Iowa's Summer Institute in Biostatistics (ISIB) program where I learned how statistics applies to the public health field. In the final weeks of the program, I worked on a research project where I used statistics to help detect areas of skin cancer in medical images. 
Inspirations (for major, research, internship):  
My inspiration to major in mathematics/statistics comes from my interest in mathematics throughout high school. After taking my first statistics class at Millersville, I began to see how math can be applied to more than just problems in a textbook. 
Highlights (from courses/internship/research):  
I really enjoyed taking the statistical methods sequence during my junior year. In those two courses, I learned about statistical methods used in research, education, behavioral science, and biomedical applications. Learning about the biomedical applications led me to apply to the ISIB program. 
Takeaway (from courses/internship/research):  
The biggest takeaway from my courses and research experience is that possibly the most important part of statistics is how you communicate it verbally and in writing. As my ISIB project mentor stated, "You must be able to explain statistics in a way your grandma could understand it".   
Advice (for incoming freshman in your shoes):  
My advice for freshman would be to join any clubs that are related to your major. It is a great way to meet other students and form relationships with your professors.  
Aspirations (upon graduation):  
After graduation, I hope to pursue a master's degree in biostatistics, with the ultimate goal of working in either the pharmaceutical industry or in a hospital. 
Scholarships awarded while attending Millersville University 
The Hoffman Family Endowment for Honors Program Students & the Edna H Myers Mathematics Scholarship