Department of Earth Sciences - Meteorology
Millersville Meteorology is a flagship program of the University, one that is nationally recognized for its deep and broad immersion in the atmospheric and climate sciences, and innovative curriculum in space weather, air quality, water resources, data analytics, and emergency response and disaster preparedness. Our graduates enter the workforce as knowledgeable, skilled and competent professionals. In 2020, Millersville became only the seventh university in Pennsylvania to be designated as a StormReady University.
Visit Millersville's Meteorology Programs page
---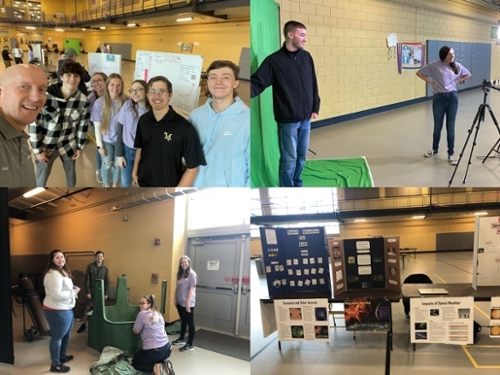 The Millersville University Student Chapter of the American Meteorological Society (MU-AMS) hosted the 14th Annual Public Weather Awareness Day (PWAD) on Sunday, April 10th. Those who attended had the opportunity to meet, talk, and interact with professional meteorologists from AccuWeather, EPAWA Weather Consulting, and the National Weather Service (NWS) State College. Other vendors included the Millersville StormReady Team, Blue Rock Fire and Rescue, International Association of Emergency Managers (IAEM), Tornado Talk, Project TILTTING, and the Red Cross. Many participants enjoyed creating their own weathercast in front of a green screen, playing "weather jeopardy," and taking part in a live weather balloon launch. The MU-AMS was thrilled to host PWAD in person again this year!
---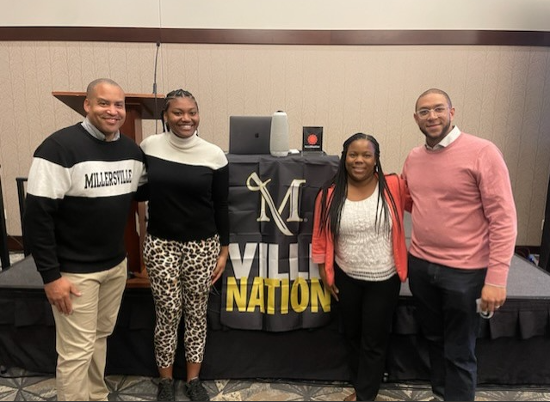 Millersville Meteorology students, alumni, and faculty attended the 103rd Annual Meeting of the American Meteorological Society (AMS) Conference in Denver, Colorado, from January 7-13, 2023. For the first time since 2020, the conference was held both virtually and in-person. Students were able to network with students from other universities and the professionals in attendance. On January 10, students, alumni, and faculty attended the Millersville University Alumni and Friends Reception. Pictured are a group of 4 alumni at the reception: Jason Taylor, Amber Liggett, Melissa Burt, and McArthur Jones (from left-to-right). 
---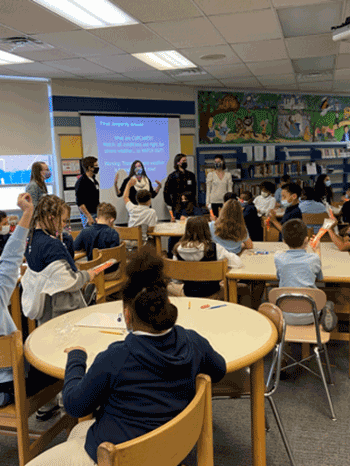 On January 19, 2022, five Millersville Meteorology students gave an interactive seminar on weather and climate at Burrowes Elementary School in Lancaster, PA. They educated the 3rd-grade class on topics such as the water cycle, El Niño-Southern Oscillation (ENSO), tropical cyclones, winter weather patterns, thunderstorms, and storm chasing protocols. Following the presentation, the students engaged the 3rd-graders in a game of 'jeopardy' to review the material. Millersville Meteorology is grateful to have participated in this incredible outreach opportunity!
---
Millersville Balloon Launch 02-10-2022
Millersville Meteorology faculty and students launch a weather balloon to determine the depth of the boundary layer.
Millersville Meteorology students and faculty launched a weather balloon from the roof of Caputo Hall to measure the effects of compressional warming from downsloping, westerly winds and compare it with numerical model simulations. The lower troposphere -- what atmospheric scientists call the planetary boundary layer -- was remarkably deep and well mixed by February standards. Air was mixed between the surface and approximately 750 hectopascals (hpa), which is over 8,000 feet above the ground.
The temperature, dewpoint, and wind speed and direction were plotted on a Skew-T diagram (see image below), or what meteorologists refer to as a "sounding," by our own Dr. Alex DeCaria. The sounding shows the vertical distribution of these variables in the troposphere. Temperature is represented by the blue line, while the green line shows the dewpoint temperature. Wind speed and direction are depicted by the barbs/flags on the right hand side of the diagram. The numbers on the left hand side indicate the atmospheric pressure in hpa. In this case, strong west-to-southwesterly winds throughout the depth of the troposphere caused temperatures to warm at the dry adiabatic lapse rate (9.8°C/km) from ~ 750 mb to the surface. The large difference between the temperature and dewpoint indicated that the atmosphere was very dry, which also contributed to the deep boundary layer.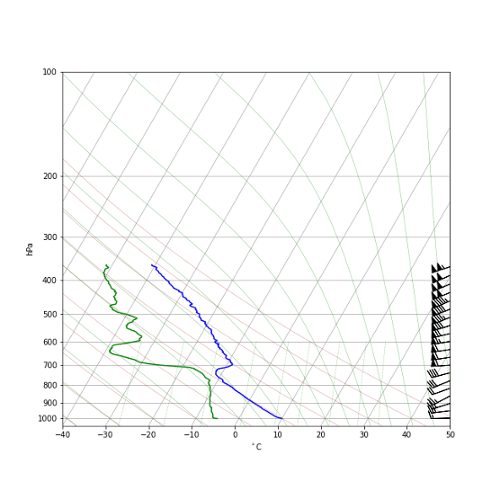 ---
First Vision Aerial Drone Flight 11-10-2021
The 15-lb. payload capacity of our Vision Aerial drone is sufficient to carry boundary layer instruments.
This is the first flight of our high payload capacity Vision Aerial drone. This new airborne platform is capable of lifting about 15 lbs. of payload, which is sufficient to carry boundary layer and air chemistry instruments. We sincerely appreciate the contributions made by alumni and friends during our One-Day Give that provided 50% of the funding for this drone, with the remaining 50% coming from the University. 
---
Pittsburgh, PA, Balloon Launch 10-12-2021
Meteorology students from Millersville, led by Dr. Richard Clark, conduct a radiosonde launch for research purposes.
A team of meteorology students from Millersville University, under the supervision of Dr. Richard Clark, conducted a series of radiosonde launches for the purpose of validating the wind and virtual temperature measurements of the Scintec acoustic SODAR with RASS extension in the Pittsburgh, PA, area. The MU team deployed a state-of-the-art Vaisala MW41 Rawinsonde System with the RS41-SGP radiosonde to obtain aloft measurements of temperature, pressure, relative humidity, altitude, and GPS wind speed and direction. Upon returning to Millersville, the students performed data reduction, processing, and analytics to generate a set of derived variables that can be used to characterize the vertical structure and evolution of the troposphere, with special emphasis on the lower atmosphere -- what atmospheric scientists call the planetary boundary layer. From left to right in the video is Cameron Gonteski, student team leader, Victoria McPeek, and Eliza Fries.
---
Dr. Sepi Yalda, Professor of Meteorology, IS A FELLOW OF THE AMS.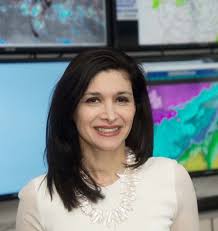 Dr. Sepi Yalda was elected Fellow of the American Meteorological Society in 2021. She was formally inducted at the 102nd Annual Meeting of the AMS in January 2022. Read more... Congratulations, Dr. Yalda!
---
Millersville Meteorology prof, Dr. RichARD Clark, is 2022 president of the AMS!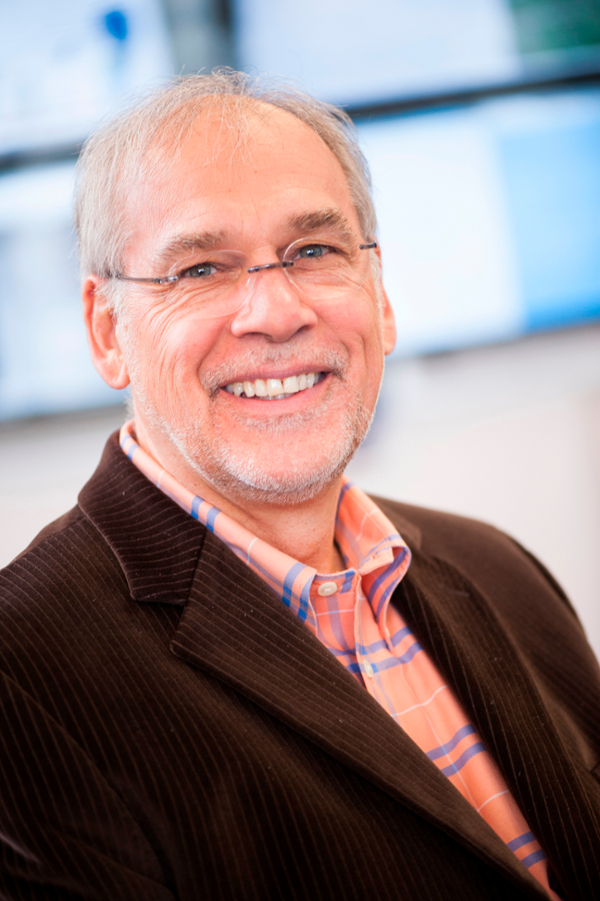 Dr. Richard Clark is the 2022 President of the American Meteorological Society. Read more... Congratulations, Dr. Clark!
---
MILLERSVILLE METEOROLOGY
It's more than a degree. It's an experience! Join us!
Research, Activities and News
---
project tiltting created by Millersville METEORology students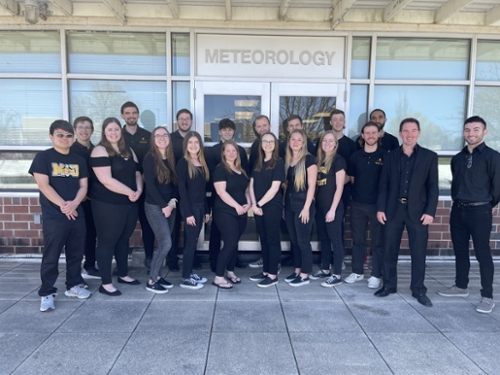 Remember the group of Millersville meteorology students who chased the EF-3 tornado in Mullica Hill, NJ, during Hurricane Ida? Under the leadership of Weather Information Center Director Kyle Elliott, they have created the Thermodynamic Investigation of LCL Thresholds at Tornadogenesis and its Influence in the Northeast and Great Plains (TILTTING) project. For details on the project and how to support the students, visit TILTTING (millersville.edu/tiltting). Nearly 20 students will participate in the project, with over half deploying to the Great Plains for a two-week period during Spring or Summer 2023 to conduct tornado research. This "chase team" will obtain three atmospheric profiles of temperature, pressure, humidity, and wind velocity for each storm event: one 30-60 minutes before, one during, and one 30-60 minutes after Tornadogenesis. The students have also designed their own probes that will be used to penetrate and measure wind velocity and pressure perturbations within the condensation funnel of a tornado. Intensive Observation Periods (IOPs) will also be conducted in the Northeast, with teams of 6-10 students deploying on a rotating basis. Three IOPs already took place in the Northeast during Summer 2022. Incorporation of this data into numerical weather prediction models will increase accuracy of severe weather forecasts, improve tornado warning lead times and, most importantly, save lives.
---
millersville METEOROLOGY JOINS IMPACTS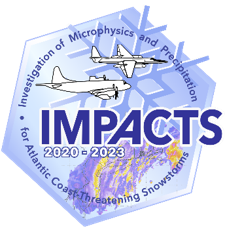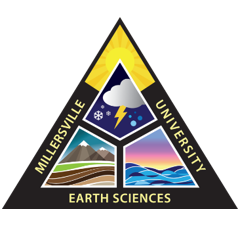 Millersville University meteorology faculty members, Drs. Richard Clark and Todd Sikora, received a $77,600 grant to participate in the NASA Investigation of Microphysics and Precipitation for Atlantic Coast-Threatening Snowstorms (IMPACTS). For more, see IMPACTS (nasa.gov). Millersville was sought out to obtain atmospheric profiles of temperature, pressure, humidity, and wind velocity from the surface to the stratosphere in locations where there are perceived gaps in the current upper-air profiling network. A team of Millersville meteorology students deployed to select sites closer to the Atlantic coast, one near Brick, NJ, and the other near Stroudsburg, PA, where they provided support for the scientific objectives of IMPACTS. Millersville was funded to support seven intensive observing periods (IOPs) in 2021-2022, one in which a mobile profile platform was deployed, and five IOPs in 2022-2023. Dr. Greg Blumberg and Weather Information Center Director Kyle Elliott took over as the senior personnel from Millersville on IMPACTS in 2022-2023. Each mission is designed to launch up to 12 balloons with attached sensors (radiosondes) while nor'easters track up the Atlantic coast. Each year, 20-30 students participated in the project in teams consisting of four students, with the teams deploying on a rotating basis.
---
Earth Sciences Students Awarded Hollings Scholarship
Matthew Teare (Meteorology) and Michael Zettlemoyer (Earth Sciences Education) are the recipients of the 2022 Ernest Hollings Scholarship. The award provides undergraduate students financial assistance for two years of full-time study and a 10-week, paid internship at a NOAA facility during the summer. Congratulations, Matthew and Michael! Read more >>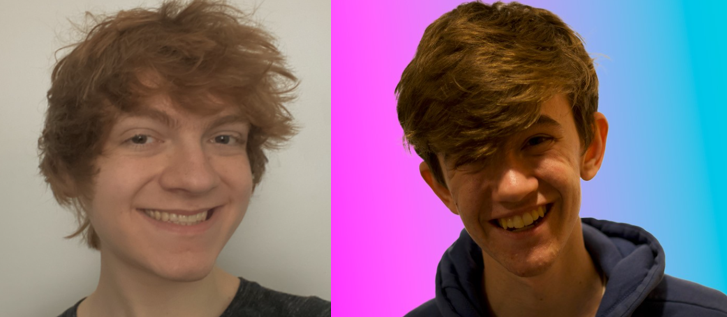 ---
Highlight Video of MU Meteorology Research Opportunities

---
 Space Weather Group Conducts First High-Altitude Balloon Measurements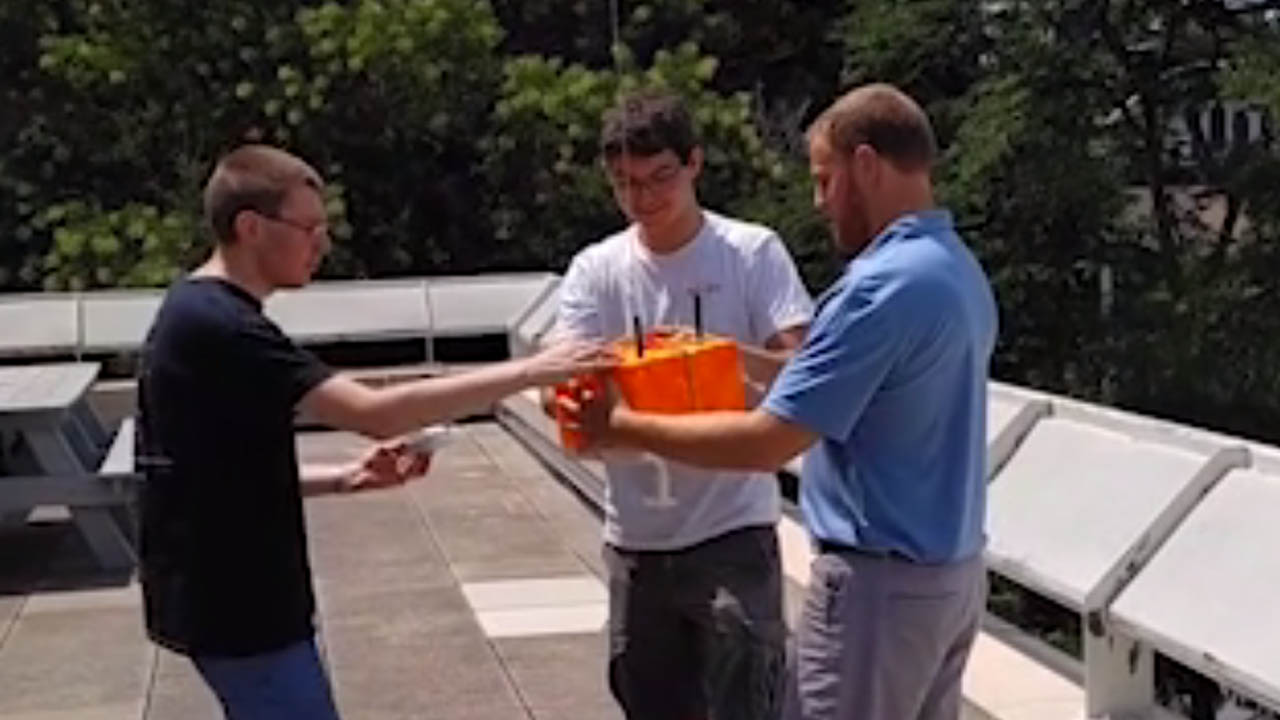 A small group of meteorology majors, known as the Space Weather Group, conducted a maiden launch of a balloon carrying a payload of instruments for measuring X-rays, Gamma rays, and UV rays, as well as a radiosonde for collecting weather data. The balloon carried its payload to an altitude of 103,000 feet... Read more >>
Weather Watch TV
The latest edition of MU's Weather Watch!
Weather Watch TV
Program Information at a Glance
Download a printable Program Information at a Glance PDF file for more information.
Progam at a Glance