Center For Academic Excellence
CAE Innovative Practices Spotlight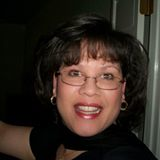 Dr. Leonora Foels, Associate Professor, Social Work
Dr. Leonora Foels is being recognized in the April Innovative Practices Spotlight for her exceptional use of interactive and collaborative technology in her Social Work courses!
Please visit the CAE Innovative Practices Spotlight to learn about her exciting experience and to learn ways to incorporate innovative practices into your classroom.
Welcome to the CAE
Want to receive emails on CAE happenings?
Click to opt into the CAE email list:

Want to add CAE events to your calendar?
Click to check out CAE's Online Calendar: