MU Closed Wednesday
With the forecast of "a wintry mix changing to snow," Millersville University has decided to close the campus for Wednesday, November 26.  It is important to note that ALL classes will be held, as scheduled, the remainder of today and tonight.  Only essential personnel are to report on Wednesday. 
 Have a safe and enjoyable Thanksgiving.
Philosophy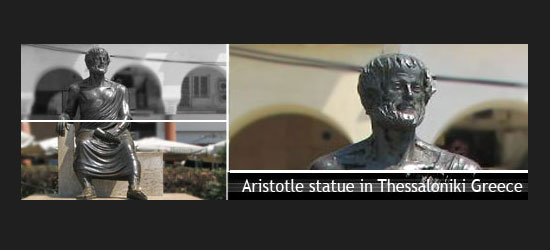 Welcome
Have you ever noticed that most other academic disciplines are offshoots of philosophy? It's true! The natural and social sciences all started as branches of philosophy or natural philosophy. Even mathematics was originally tied to philosophy (consider, for example, the Pythagorean Cult of ancient Greece). We'll give the visual and performing arts and literature their independent roots. But even they can be linked to philosophy thematically and conceptually. Philosophy is not just one more discipline among many others. Philosophy is about everything and everything involves philosophy.
In taking philosophy courses at Millersville University students will become aware of the fact that philosophy relates to just about everything you can think of. This is true whether you take one of many courses we offer in the history of philosophy (such as Ancient Philosophy, Modern Philosophy, Asian Philosophy, Philosophical Classics and Ethical Theories.) or a topical course (such as Philosophy of Religion, Philosophy of Art, Philosophy of Love and Sexuality, Thanatopsis: Viewing Death, Moral Problems in Medicine, Philosophy of Science, Philosophy of Law, Philosophy in Film, Humanity and Environment, Gender, Utopia and Society, or Social and Political Philosophy).
A philosophy major at Millersville University will provide students with a strong grounding in the history of philosophy as well as training in philosophical analysis and writing. While some philosophy majors go on to graduate studies in philosophy itself, the major is also excellent preparation for a wide variety of life and career paths, including (but not limited to) law, theology, business, cognitive science, literary professions (e.g. publishing), politics and public advocacy. This is because training in philosophy is one of the best ways to develop one's critical thinking and communicative skills, which can be applied in so many fields. Some evidence of this fact is provided in The Proceedings and Addresses of the American Philosophical Association (66:1, 1992). According to this data, undergraduate philosophy majors score among the highest when compared to other majors on professional school entrance exams such as the LSAT (number 3), GMAT (number 2) and GRE (number 1 on the verbal portion and number 9 on the quantitative portion). Because of the relevance to other fields and the excellent intellectual benefits of study, the philosophy major and the philosophy minor make excellent compliments to almost any other major