MU will close at 4 p.m.
Due to the predicted winter weather, Millersville University will close at 4 p.m. today, Tuesday, March 3, 2015.  All night classes are cancelled on campus and at The Ware Center.
Maps
Medium Scale Map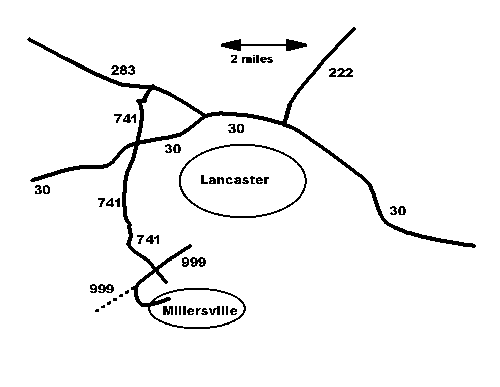 At the intersection of Route 741 and Route 999 are two churches, one round and modern, and one traditionally shaped. Just past the stoplight for John Herr's Village Market and Turkey Hill Minute Mart, bear left onto George street. 999 continues "west" to the Susquehanna river.
If you have other questions, please email Dr. Dooley at john.dooley@millersville.edu