Communication & Theatre
Communication & Theatre Home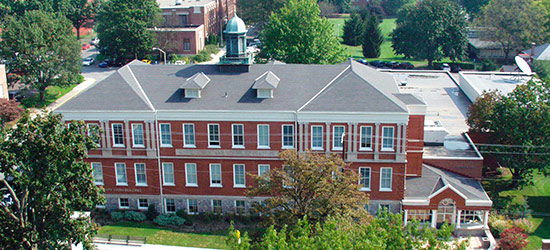 Mission Statement
The Department is committed to designing and delivering a high-quality, forward-thinking educational experience in communication and theatre, providing educationally innovative, academically challenging, and professionally relevant learning opportunities.  Students leave the program well prepared to be life-long learners and contributing citizens to local and global communities.
About Us

Students in the Department of Communication and Theatre engage in the study of human communication, learn how to analyze and critique human efforts to communicate, and practice the applications of that knowledge to real world communication challenges.
Located within the College of Arts, Humanities and Social Sciences, the Department of Communication and Theatre offers a bachelor of science degree in Speech Communication. The liberal arts program prescribes a core of coursework in communication theory and research for all students in the major. With that common knowledge base, students choose from four options of study: broadcasting, communication studies, public relations, and theatre.
Contact Information
Location
10 North George Street
Hash - Room 169
Millersville, PA 17551
Office Hours
Mon.-Fri. 8:00 a.m. – 4:30 p.m.
Contact Numbers
Tel: (717) 871-7283
Fax:(717) 871-7932
Contact Email
commthea@millersville.edu
Mailing Address
Department of Communication and Theatre
Millersville University
10 North George St.
Hash - Room 169
Millersville, PA 17551