Closing Early
Millersville will close at 2:30 p.m. today due to the winter weather. That means any classes, both on campus and off campus, scheduled to begin at or later than 2:30 are cancelled. The complete policy is available at: Policy on Snow Delays/Cancellations.  All Dining locations will remain open today with the following exceptions: Galley – Closing at 2 p.m., Cyber Café – Closing at 2:30 p.m.  Ayako's Blue Fish, scheduled for tonight  on campus, will be rescheduled.
 
Office of the President
Mrs. Jennifer L. Hart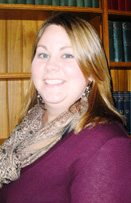 Mrs. Jennifer L. Hart
Administrative Assistant
Mrs. Hart serves as liaison to the Millersville University Council of Trustees and coordinates trustee agendas and meetings. She also serves as the President's representative on the commencement committee. Mrs. Hart coordinates the President's Annual Convocation Reception and other special events hosted by the President and prepares the President's correspondence.
Mrs. Debra A. Herlocker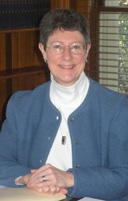 Mrs. Debra A. Herlocker
 Assistant to the President

Mrs. Herlocker supports the President and his Cabinet by coordinating meeting schedules, as well as preparing agendas and meeting notes. She facilitates the flow of information to/from the President and functions as liaison with external groups and agencies. Mrs. Herlocker also coordinates the President's schedule and travel.
Contact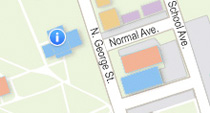 Office of the President
Millersville University
Biemesderfer Center
101 North George Street
Millersville, PA 17551-0302
Phone 717-871-7001
Fax 717-871-7930
mupresident@millersville.edu