Sustainability at Millersville University
Committed to Sustainable Excellence
Sustainability is based on a simple principle: Everything that we need for our survival and well-being depends, either directly or indirectly, on our natural environment. Sustainability creates and maintains the conditions under which humans and nature can exist in productive harmony, that permit fulfilling the social, economic and other requirements of present and future generations.

Millersville University, as an institution of higher education, serves as a unique role model for its communities and in training the individuals who will develop the social, economic and technological solutions to reverse global warming.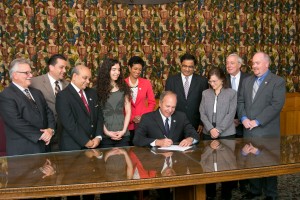 Millersville University joined 675 universities across the nation in its commitment to climate neutral concepts and to advance education about sustainability. Read on.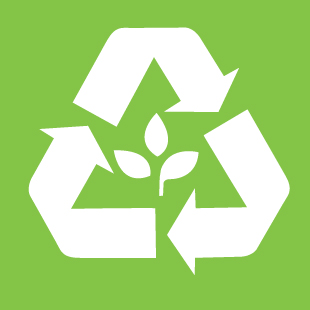 The University's Center for Sustainability provides opportunities for sustainability initiatives, encourages research and educates the Millersville community about the issues and potential solutions. Learn more.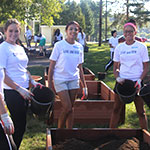 Sustainability on Millersville campus goes far beyond recycling. Retrofitting lighting fixtures for greater energy efficiencies, the use of green cleaning products by the housekeeping staff and campus rain gardens to filtrate water to the water table represent just a few initiatives to make our facilities greener. Learn more about facilities and dining/conference services.
To promote bike riding, Millersville University has installed additional bike racks and campus bicycle repair stations across campus. That's just a few of the reasons why Millersville received an Honorable Mention from The League of American Bicyclists' Bicycle Friendly University (BFU) program. Learn more.
Millersville University is proud to play a part in the stewardship of our environment by offering the following majors, minors and individual courses related to aspects of global sustainability. Learn more.