Get Involved
Get Involved
Millersville's faculty, staff and students are behind every aspect of sustainability on campus.  Their daily decisions shape the campus and create a culture that values sustainability. Opportunities to get involved range from making choices that support sustainability to participating actively in Millersville's Sustainability Committee or subcommittees.
From individual actions to inspiring change as part of larger student groups, students are making Millersville a hub for sustainability-related events and activities. Want to join in on the fun?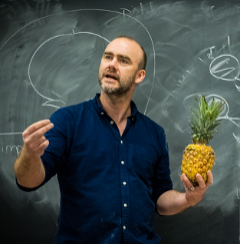 Millersville's faculty and staff create learning opportunities inside and outside of the classroom that emphasize sustainable principles and that inspire action.