Maintenance
Power Outage
Power is coming back to much of campus, however, Internet and Outlook service is spotty.  Classes are being held at professors' discretion.    PPL and Millersville University are working on the problem. Dining services reports Upper Deck has Continental style meals and North Side Bistro and Cove have full service. Marauder Express has breakfast sandwiches outside Gordinier.
Office of the President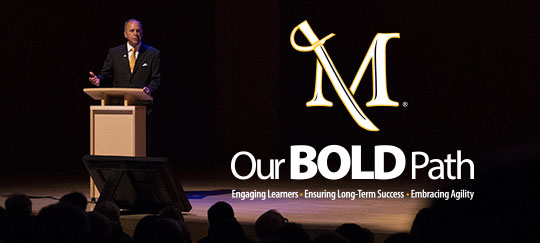 Welcome
Dr. John M. Anderson became the 14th president of Millersville University of Pennsylvania in April 2013. Throughout his career he has been a strong advocate for community engagement and sustainability. Read more.
Contact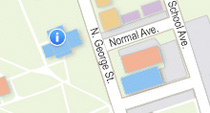 Office of the President
Millersville University
Biemesderfer Center
101 North George Street
Millersville, PA 17551-0302
Phone 717-872-3591
Fax 717-872-3968
mupresident@millersville.edu