Office of the President
Dr. James E. McCollum

Dr. James E. McCollum
Executive Deputy to the President and Chief of Staff
Dr. McCollum serves as a senior advisor and chief deputy, supporting the president's role in leading an effective senior management team. He is a member of the Cabinet and assists in developing and implementing strategic direction for Millersville. He also represents the University in meetings and events with various constituencies, both on and off campus. He serves as chair of the University's Threat Assessment Team.
Ms. Linda E. Bolin

Linda E. Bolin '04
Assistant to the Executive Deputy to the President/Chief of Staff
Ms. Bolin is responsible for the overall administrative management and operational workflow of the Office of the Executive Deputy/Chief of Staff within the Office of the President. She supports the functions of the Threat Assessment Team; coordinates institutional initiatives; and works collaboratively with the President's Office staff on various duties relating directly to the office.
Ms. Jennifer L. Hart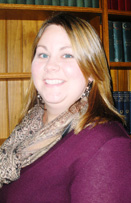 Ms. Jennifer L. Hart
Administrative Assistant
Mrs. Hart serves as liaison to the Millersville University Council of Trustees and coordinates trustee agendas and meetings. She also serves as the President's representative on the commencement committee. Mrs. Hart coordinates the President's Annual Garden Supper and other special events hosted by the President and prepares the President's correspondence.
Mrs. Debra A. Herlocker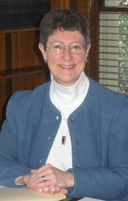 Mrs. Debra A. Herlocker
Senior Associate

Mrs. Herlocker supports the President and his Cabinet by coordinating meeting schedules, as well as preparing agendas and meeting notes. She facilitates the flow of information to/from the President and functions as liaison with external groups and agencies. Mrs. Herlocker also coordinates the President's schedule and travel.
Contact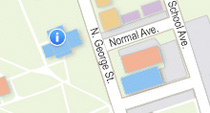 Office of the President
Millersville University
Biemesderfer Center
101 North George Street
Millersville, PA 17551-0302
Phone 717-871-7001
Fax 717-871-7930
mupresident@millersville.edu