Millersville University Closed 3/21
Due to Winter Storm Toby and severe driving conditions, Millersville University will be closed today, 3/21/18.  Stay safe!
Dining Operation hours today.
Upper Deck – Open 7 a.m. – 1:30 p.m. Dinner 4:30 p.m. – 7:30 p.m.
Anchor – Open 11 a.m. – 11 p.m.
Cove – Open 7 a.m. – 2 p.m.
Sociology/Anthropology Home
Sociology/Anthropology Home
Degree Offerings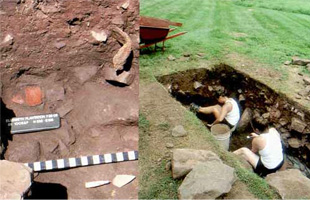 The department offers Bachelor of Arts degrees in Sociology and Anthropology. Majors who wish to concentrate in a sub-specialty can earn an option in either Archaeology for Anthropology majors or Criminology for Sociology majors. We also offer minors in Sociology, Anthropology, and Criminology. Many of the faculty members teach for the Women and Gender Studies, African American Studies, and Latino/a Studies programs.
Dr. Glazier On Air
 

Smart Talk: Help for Children with a Parents in Prison
Smart Talk is a daily, live, interactive program featuring conversations with newsmakers and experts in a variety of fields and exploring a wide range of issues and ideas, including the economy, politics, health care, education, culture, and the environment.
Listen to the program here.
4 Year Academic Plans
Contact Information
Barbara Dills
Department Secretary
Location
McComsey, Room 233
Telephone
Tel: 717-871-7477
Email
Barbara.Dills@millersville.edu
Mailing Address
Sociology/Anthropology Dept.
Millersville University
P. O. Box 1002
Millersville, PA 17551-0302
  Like and Follow us on Facebook Sociology at MU

or follow this link to our page