Nursing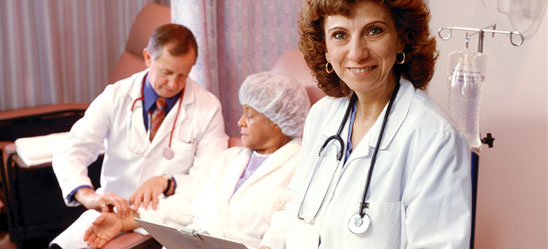 Welcome!

The Department of Nursing applauds your decision to continue your professional journey in Nursing. The department offers several programs:
RN-BSN is designed for those who have obtained their Associate Degree in Nursing or Diploma and RN license
MSN for those who wish to pursue an advanced practice role:


FNP option
Nurse Educator option

Post-Masters Certificate
School Nurse Certification is a Post-baccalaureate program designed for the BSN wishing to gain certification through Pennsylvania Department of Education (PDE) for School Nursing
School Health Services Supervisory Certification is for the School Nurse Certificate holding a Specialist II Certification and a Masters degree (five years experience in the area of supervision is required).
The undergraduate (B.S.N.), M.S.N./Nurse Educator, post-baccalaureate and post-master's certification programs have "rolling" admission (on-going admission) and no application deadline. The M.S.N./Family/Individual Across the Lifespan Nurse Practitioner program has a firm application deadline (January 15) and one admission term only (fall term). Explore this web site for the necessary information to pursue that goal. Feel free to contact us if you have any questions.
In June of 2010, the Department of Nursing announced the continuing accreditation from the Accreditation Commission for Education in Nursing, Inc. (ACEN) for the Master's Nursing Program, including the Post-Master's Certificate and the Baccalaureate in Nursing Program through 2018.
ACEN Contact Information (formerly National League for Nursing Accrediting Commission, Inc.):
Accreditation Commission for Education in Nursing, Inc.
3343 Peachtree Road NE, Suite 850
Atlanta, Georgia  30326
Phone: 404.975.5000
Nursing Newsletter:
Announcements:
Millersville University is pleased to announce a new site location for the RN-BSN program.  Beginning Spring 2013, the Department of Nursing will offer the BSN Program on the HACC Harrisburg campus.  The BSN Program will be taught by Millersville University nursing faculty.  For more information, please click here:  MU to HACC brochure
Effective as of May 2011, the Department of Nursing RN-BSN program has been improved to provide more credits for lower division nursing from the Associate Degree in Nursing Program.

Includes three NEW innovative nursing courses, two 100% on-line courses, and all other remaining courses blended (on-line and face-to-face)
Captstone course involves student designed clinical
Changes will provide flexibility to student's schedules
Innovative course scheduling for the working RN.
Contact Information
Location/Hours:
Caputo Hall Room 127
Mon.-Fri.  8:30am to 5:00pm
Contact Numbers:
Phone: (717) 872-3410
Fax: (717) 871-4877
Mailing Address:
Department of Nursing
Millersville University
PO  Box 1002
Millersville, PA  17551
E-Mail: nursing@millersville.edu