Registrar's Office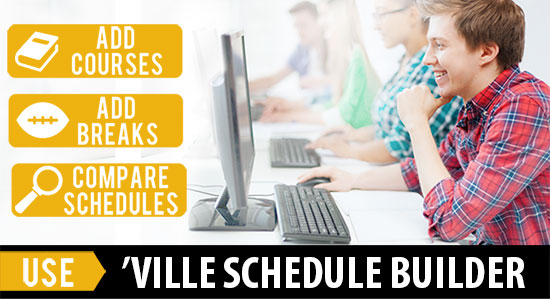 Important Dates & Information
APR 3
Graduate degree-seeking and certification students begin registration for fall term
APR 4
Graduate non-degree students begin registration for fall term
APR 6
Last day to withdraw from a course & receive a W grade (signed withdrawal card must be in the Registrar's Office by 4:30pm)
APR 6
Deadline for making up an incomplete grade for a Fall 2017 or Winter 2018 undergraduate course
APR
5-13
Early undergraduate registration for Fall 2018 (degree audit access may be limited during this time)
MAY 4

Last day to change a pass/fail grade to a regular grade 
Last day for graduate students to make up an incomplete grade
Last day of regular class meetings for spring
MAY 4
Deadline for submitting graduate theses and grades for research reports to the College of Graduate Studies and Adult Learning
MAY 7-11

Evaluation period -- Special class schedule
Classes will meet during this period for regular instruction or for examinations
Degree audit access is restricted from May 7 to May 18 for grading

MAY 11
College of Graduate Studies and Adult Learning Commencement
MAY 12
Baccalaureate Commencement (10am); end of spring term
MAY 16
Final grades for spring term are due from faculty by 11pm
MAY 18
Final grades for spring term available to students via MAX after 4:30pm
NOTE: The last day to change a Pass/Fail course to a regular grade is the last day the class meets.
NOTICE from the Office of Student Accounts
Students who register are responsible to drop any class they do not plan to attend. Failure to drop the class before the semester begins may result in charges and/or grades being posted to your records. Do not rely on the "drop for non-payment" policy to remove these classes.
Military Leave
Inclement Weather Policy