EPPIIC Values at Millersville University
The descriptions of our core values serve as guiding principles to help us fulfill our mission, achieve our vision and attain our goals. Individuals or units within the University community may enhance or clarify these descriptions.
Exploration
Millersville University embraces a culture of exploration, creating a dynamic learning environment that fosters intellectual curiosity, creative intelligence, innovation, forward-thinking ideas and exciting discoveries. Exploration serves as an intentional way to strengthen University culture. We place a high value on student-faculty research, scholarship and collaborative projects.
areas currently being Recognized include:
Earth Sciences - Meteorology Program
In recognition of the breadth and depth of experiences for student-faculty interaction.
AEST - Nanotechnology Lab
In recognition of the completion of the Nanotechnology Lab renovations to provide a space where faculty research can be performed in collaboration with both undergraduate and graduate students to build on and be integrated into existing curriculum, particularly through the nanotechnology options available to students within AEST, chemistry and physics.
Early, Middle, and Exceptional Education/Office of International Programs and Services
The Pathway to Sweden program is a multi-phase partnership with Internationella Engelska Skolan (International English School) and Millersville University that creates opportunities for teacher candidates to experience practicum's, student teaching, and gain employment teaching in Sweden.
professionalism
Millersville University is founded on a tradition of academic excellence, expert knowledge and professional collegiality. Our diverse community of learners is comprised of skilled and dedicated educators and staff who model maturity of thought and practice while exhibiting mutual respect. The University provides opportunities for professional development and growth, especially for our students, using academic enhancement and collaborative programs to emphasize the importance of critical thinking, active listening, self-discovery, collaborative leadership and responsibility. Such professionalism fosters career readiness and preparation for lives of service and success in the global community.
areas currently being Recognized include:
Advancement - Imagine the Possible Campaign
A CASE award-winning fundraising program dedicated to raising $32 million to provide access to deserving students, deliver opportunities that will inspire and allow ever student the imagine the possible.
Educational Foundation
Fulbright Fellowship Takes MU's Dr. Tim Mahoney to Poland.
Public Mission
Millersville University's mission calls upon us to respond to the urgent and emerging needs of our growing regional, urban and metropolitan communities.  Through interdisciplinary learning, collaborative and cross-cultural experiences and a renewed focus on a liberal arts tradition, our students become well-prepared for meaningful participation in the broader society. Our commitment to flexibility and accessibility in higher education reflects the mission and vision of the University and ultimately has a direct impact on the larger public good.
areas currently being Recognized include: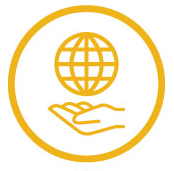 Financial Aid
Dedicated to providing access to all students to receive a public higher education.
WETI Institute
The MU Watershed Education Training Institute is focused on training the next generation of watershed stewards by offering watershed conservation programs for future and current K-12 teachers, summer camps for YWCA and Migrant Education students as well as providing teacher training for stormwater best management practices.
Inclusion
Millersville University is firmly committed to supporting and advancing the diversity and inclusion of its campus community. Inclusion is creating a campus community where differences are welcomed and respectfully heard and where every individual feels a sense of belonging. We affirm our shared values, recognize our challenges, and commit to building on existing efforts to foster a diverse, equitable and inclusive campus community.
areas currently being Recognized include:
Women in Math and Science Conference
Encouraging and empowering young women in science, mathematics and technology by giving them opportunities to meet with a variety of professional women role models who have successfully pursued scientific, mathematic and technology-oriented careers.
Latino Student Leadership
Dr. Kim Mahaffy was recognized by Insight into Diversity magazine for her efforts in closing the gap for Latino students in this orientation/leadership program.
Integrity
Millersville University steadfastly defends freedom of thought, ideas and discourse as core to authentic and honest scholarship. Our commitment to integrity is measured by action and responsibility and engenders a culture of trust, rich with opportunities for rigorous applied learning and meaningful civic engagement and public stewardship that are responsive to the needs of our vibrant and evolving metropolitan region. Moreover, the University consistently lives by and practices its institutional principles, standards and beliefs.
areas currently being Recognized include:
Veteran's Resource Center
Proud to serve veterans as a military-friendly institution with a dedicated resource center for our student veterans.
Human Resources - MU Supervisory Training Certificate Program
This program is designed with the purpose of engaging our frontline leaders in conversations relating to employment and supervision of others to allow all Millersville University employees to conduct themselves with the utmost integrity.
Compassion
Millersville University's ethos of compassion permeates all of our endeavors and interactions. Learning about and being sensitive to the experiences of people and cultures whether nearby or afar, fosters individual, professional and institutional growth. Compassion moves the campus community towards focusing on each learner and their unique potential to impact the public good.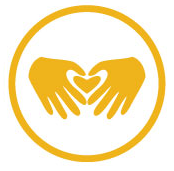 areas currently being Recognized include:
EPPIIC Value Nomination