Corporate University
The Corporate University...
Supports your business plan and strategic objectives
Supports your goals as a learning organization
Complements or supplements your in-house training resources
Provides a return on investment results
Programs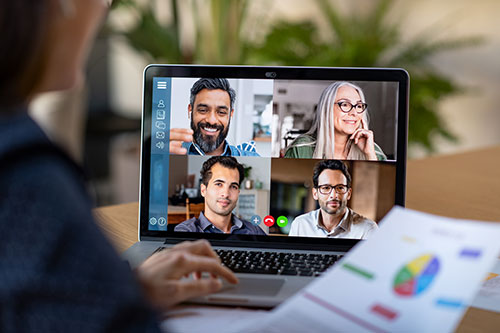 NEW PROGRAM! BECOMING A GREAT VIRTUAL TEAM PLAYER
Online Assessment and Training for Team Members Working from Remote Locations
Based on Patrick Lencioni's The Five Behaviors of a Cohesive Team® model, Millersville University is pleased to offer a new online training program: "Becoming a Great Virtual Team Player" designed for individuals and organizations whose team members are working from home… or from anywhere. Learn More 
Corporate University Training Needs Assessment – This free data analysis tool is available to nonprofit and for-profit organizations to help guide your decisions on training and professional development opportunities.
Contact Hope Schmids at Hope.Schmids@millersville.edu or 717-871-7642. 
OSHA HOST TRAINING ORGANIZATION
Millersville University's Corporate University is pleased to partner with Mid Atlantic OSHA Training Institute Education Center (MAOTIEC) to offer the following OSHA Courses at The Ware Center (42 N. Prince Street, Lancaster, PA 17603):
RESOURCES
M.U. Resources for Business/Industry
Other Resources for Business/Industry