Sanctuary: My Place in the World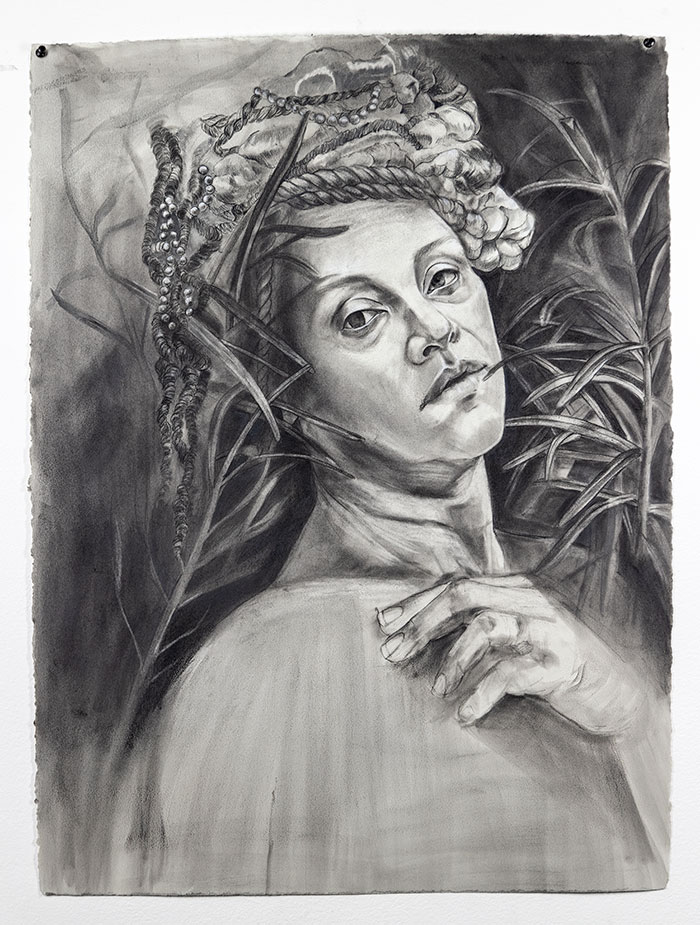 Wanda Raimundi-Ortiz, Conrad Nelson Visiting Artist
Exhibition Dates: August 29 – October 26, 2023
Conrad Nelson Visiting Artist Fellow Lecture
Tuesday October 24 at 7 p.m.
Biemesderfer Hall, Winter Visual and Performing Arts Center
Reception for the artist immediately following the lecture.
Lecture is free and open to the public. Link to Free Tickets: https://www.etix.com/ticket/p/5658604/
This visiting artist fellowship is endowed by Millersville alumna Conrad Nelson and Luceille B.Hagarman. Lecture is free and open to the public.
This solo exhibition presents exquisite and revelatory, richly layered and deeply personal large-scale drawings. Wanda Raimunidi-Ortiz' interdisciplinary artwork pulls inspiration from a wide variety of visual, art historical, personal and cultural sources including 17th and 18th-century European portraiture, comic books, sketch comedy, folkloric dance, and installation art. In her work she is addressing race, bias, trauma, and healing. For over 20 years she has been committed to creating art that dissects cultural and social constructs designed to isolate, "herd" and manage Otherness, Latinindad, and Blackness.
Formation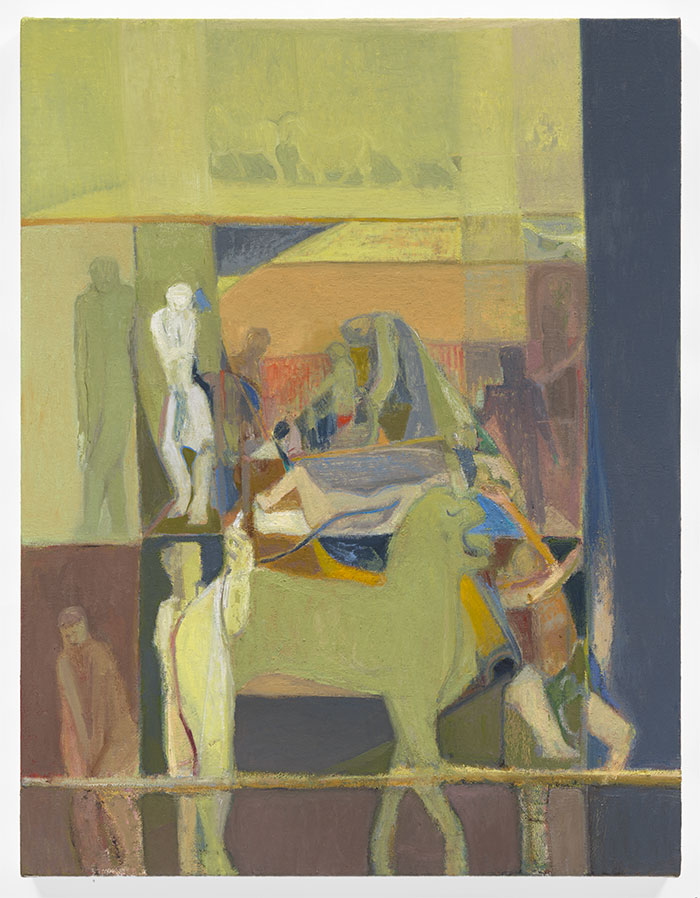 Deborah Kahn & Shari Mendelson
Exhibition Dates: November 2, 2023 – February 22, 2024
Opening Reception: Tuesday November 7 from 5:30 - 7 p.m.
Gallery Talk with Shari Mendelson at 6 p.m.
Closing Reception: Thursday February 22 from 5:30 - 7 p.m.
Gallery Talk with Deborah Kahn at 6 p.m.
Deborah Kahn and Shari Mendelson each have unique and deeply personal artistic vocabularies. Kahn's oil paintings are richly layered, luminous in color and atmosphere. Mendelson's sculptures mysteriously transform repurposed plastic into iridescent, glasslike amphora-animal hybrids. Their work shares an exploration of invented spaces and intriguing forms, often reminiscent of artifacts of another time.
Deborah Kahn (b. 1952) holds a BFA from the Kansas City Art Institute and an MFA from Yale University. In 2004 she was awarded a Guggenheim Fellowship. Kahn regularly shows at the Bowery Gallery in New York, NY and Les Yeux du Monde Gallery in Charlottesville, VA. Kahn's work has appeared in numerous group shows, including exhibitions at the Albright Knox Museum in Buffalo, NY and Toyota Municipal Museum in Nagoya, Japan. Kahn is Associate Professor Emerita in the Department of Art at American University. She lives and works in Amherst, MA.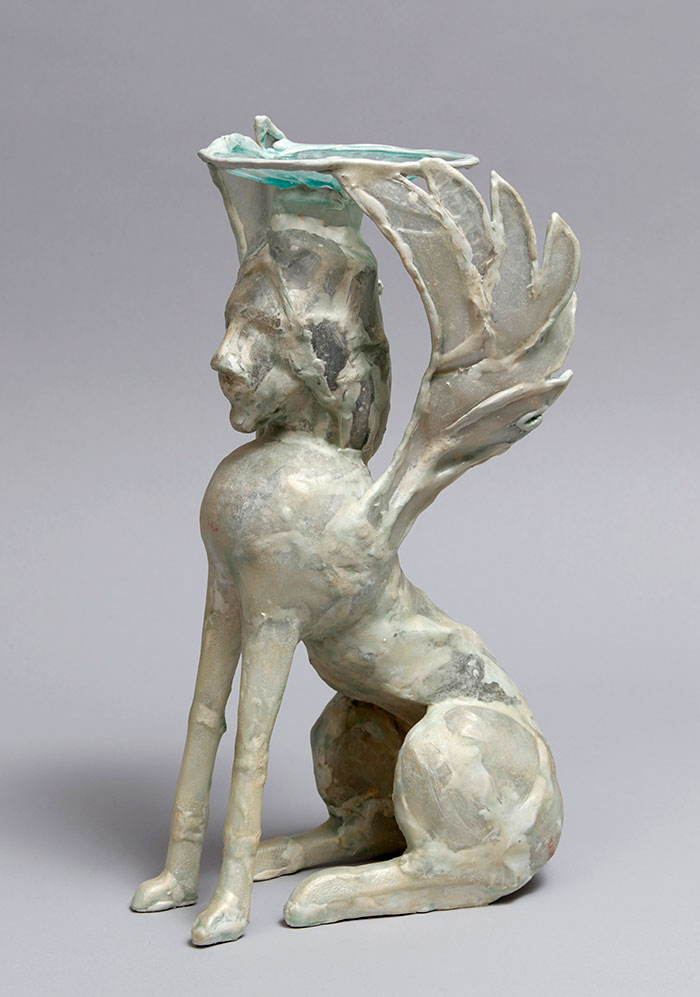 Shari Mendelson (b. 1961, Schenectady, New York) holds a BFA from Arizona State University and an MFA from State University of New York at New Paltz. In 2017 she was awarded a Guggenheim Fellowship, four New York Foundation for the Arts Fellowships (1987, 1997, 2011, 2017), and a Pollock Krasner Foundation Grant (1989).  She has participated in residencies including Yaddo (2018, 1990), The MacDowell Colony (2018), the Bau Institute/Camargo Foundation in Cassis, France (2014), UrbanGlass (2014), Corning Museum of Glass (2015), and The Toledo Museum of Art GAPP residency (2017). She has had solo exhibitions at UrbanGlass, Pierogi, Black + Herron Space, and Todd Merrill Studio; NYC, and John Davis Gallery; Hudson, NY. She has participated in numerous two-person shows including a 2017 show at The John Molloy Gallery, NYC, and has been included in gallery and museum exhibitions including The Aldrich Museum, and The Brooklyn Museum. Her work is in the permanent collection of The RISD Museum, Providence, RI, The Museum of Fine Arts, Boston, MA, The Museum of Fine Arts, Houston, TX, The Museum of Old and New Art, Tasmania, Australia. Mendelson's work has been featured in publications including in The New York Times, Hyperallergic, Modern Magazine, Ceramics Now, Glass Quarterly, and NY Arts. Mendelson lives and works in Brooklyn and upstate New York.
Exhibition sponsored by Jean and Nick Selch.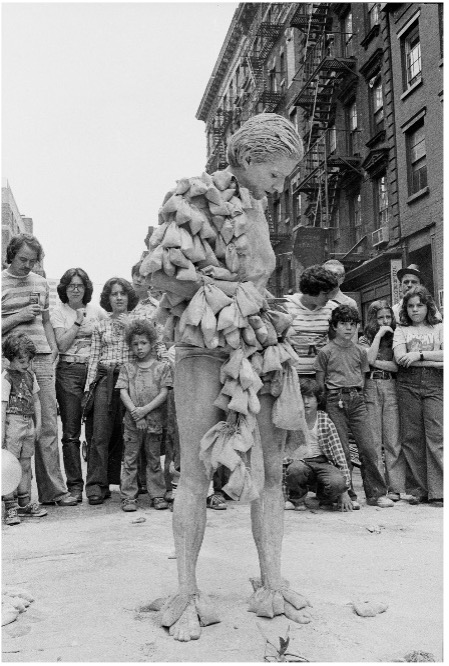 Betsy Damon
Passages: Rites and Rituals
curated by Monika Fabijanska
Exhibition Dates: February 29 – May 2, 2024
Opening Reception: Thursday February 29 from 5 – 7 p.m.
Betsy Damon, in conversation with Dr. Christine Filippone from 4 – 5 p.m. (Location TBA)
Passages: Rites and Rituals is the first exhibition of Betsy Damon's radical outdoor performance practice (1976-1986). It features the documentation of eight public performances, as well as Body Masks – erotic photographs from a 1976 private performative session. Curated by Monika Fabijanska, the exhibition was originally presented at La MaMa Galleria in New York, and listed by The New York Times among the best art shows of 2021.