Featured Alumnus: Dr. David Hoffa
Dr. Hoffa Promoted to Lead Black Belt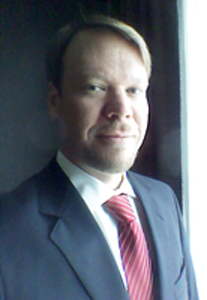 Dr. David Hoffa (MU Class of 2001, Industrial Technology Electronics) was recently promoted to Cameron International's (CAM) Surface Systems Lead Black Belt – North & South America.  David is based out of Houston, Texas, and in his new role at Cameron he will be managing nine Lean Six Sigma Black Belts, deployed at plants throughout the Americas.  
A Lean Six Sigma Black Belt is a continuous improvement business leader who establishes and leads project teams through a process called DMAIC (Define, Measure, Analyze, Improve, Control; pronounced "da-MAY-ick") in order to reduce costs, increase safety, increase customer satisfaction, and/or reduce cycle time. Additionally, they train new practitioners (Green Belts) and coach them through smaller-scale projects of their own. A Lean Six Sigma project can take up to six months to complete and save anywhere from a few hundred dollars to millions of dollars.
Previously, David was a Black Belt in Cameron's Process and Compression Systems division based in Electra, Texas, where he led project teams and Green Belts at multiple sites to the completion of 35 Lean Six Sigma projects. These projects saved the company more than 5.4 million dollars.
David's career includes earning two graduate degrees since his undergraduate days at Millersville. In 2003 he earned his Master's degree in Electronics and Computer Technology from Indiana State University followed by a Ph.D. in Industrial Technology from Iowa State University in 2006. He has worked in both industry and academia since 2001 and has held several professional positions including Shift Supervisor, Air Quality Technician, Manufacturing Engineer, Assistant Professor of Industrial Technology, Quality Engineer, Automation Specialist, and Senior Robotics/Manufacturing Engineer before joining Cameron International.
David is an ATMAE Certified Senior Technology Manager (CSTM), an SME Certified Manufacturing Technologist (CMfgT), an ASQ Certified Six Sigma Black Belt, and has published and/or presented over 40 times in a variety of scholarly mediums including refereed journal articles, refereed presentations, invited papers, technical research reports, professional brochures and manuals, and invited local presentation/posters. He was also instrumental in the strategic planning and reinvention of the National Association of Industrial Technology into what we know today as The Association of Technology, Management, and Applied Engineering (ATMAE).
"I am blessed to have studied applied engineering at Millersville University. I am confident that the education I received is genuinely world-class, with the best instructors and facilities the world has to offer. I lean on the skills and knowledge I developed at MU every single day in my career," David said.
Congrats to David and all of his incredible accomplishments. The Department of Applied Engineering, Safety & Technology is very proud of him!