Alumni & Friends Listening Tour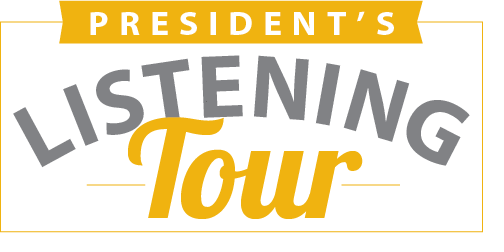 Marauders from across the country and around the world are invited to join new University President Daniel Wubah for a lively and candid conversation about the past, present and future of the University. The "Alumni & Friends Listening Tour" will take place during a series of events over the months ahead with in-person and on-line gatherings for Millersville alumni, parents and friends.
Online Listening Tour - 11/12/18
A candid conversation between MU President, Dr. Daniel A. Wubah & Nathan Claycomb, Assist. Director of Alumni...
About President Wubah

Dr. Daniel A. Wubah became the 15th President of Millersville University on July 1, 2018. He came to Millersville from Washington and Lee University where he served as Senior Advisor to the President working closely with the President in all aspects of the university. Prior to his appointment as Senior Advisor, Dr. Wubah served as the university Provost.

He and his wife, Judith, have two daughters and two grandchildren.