Daniel A. Wubah, Ph.D.
Biography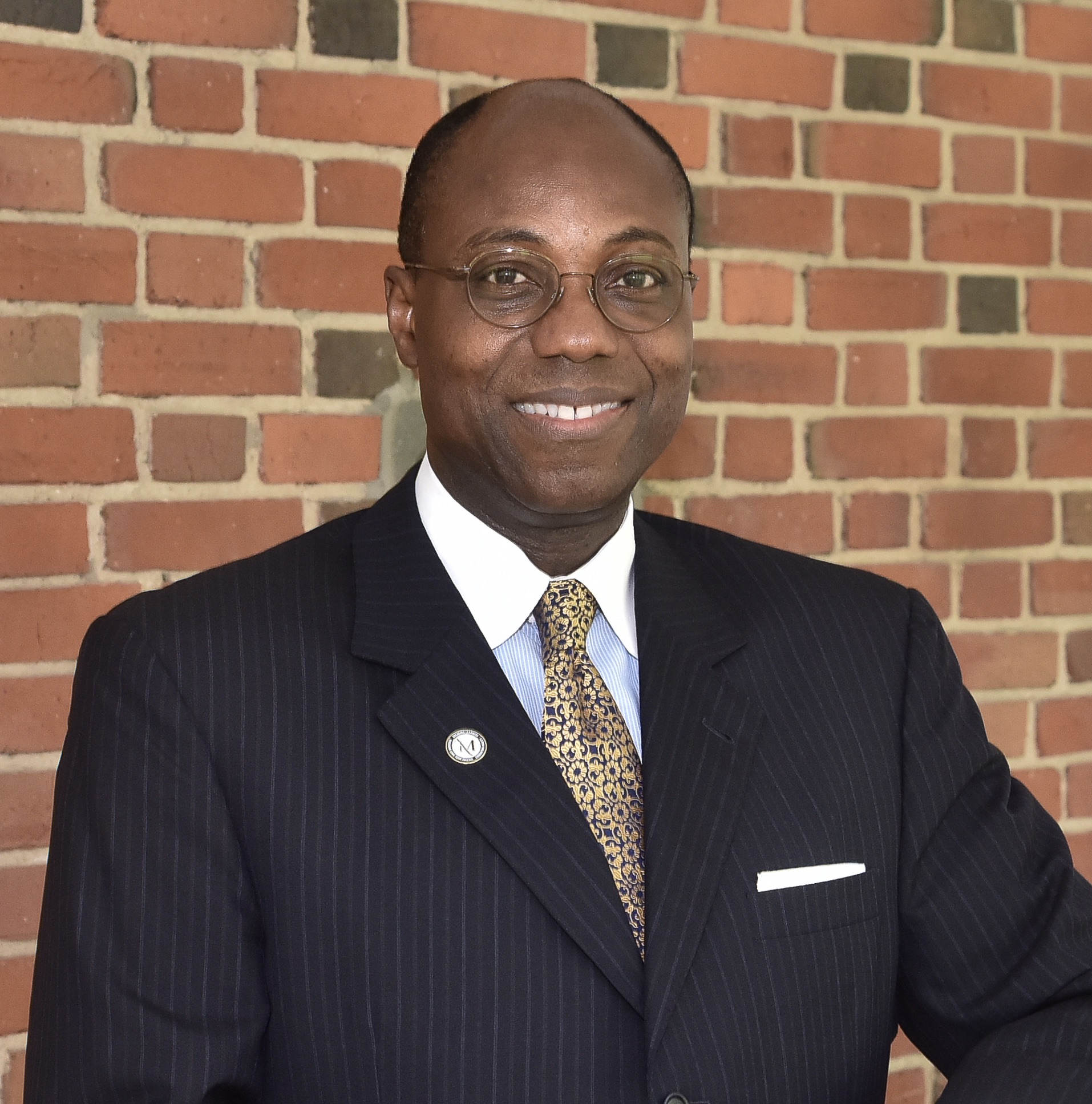 Dr. Daniel A. Wubah is the 15th president of Millersville University. He started at Millersville on July 1, 2018. Prior to that, he served as Provost and later the Senior Advisor to the President at Washington and Lee University.
Under his leadership, Millersville has gained momentum and made great strides in becoming a more student-centered and values-driven organization.  A new strategic plan, Tradition and Transformation, that set an aggressive path for the university through 2025 has been developed.
During his tenure, the university has focused on making progress in the following areas:
Ensure student success and prepare them to become global citizens
Stabilize university resources and build a culture of philanthropy
Create programs and facilities to support first-class teaching and learning
Enhance the reputation and brand image of Millersville University
Notable accomplishments in the past four years include:
The university's accreditation was reaffirmed by the Middle States Council on Higher Education
Established the first-named college (Lombardo College of Business) and named school (Wehrheim School of Nursing) in the university's history
Created the university-wide mentorship program and established the new Office of Mentorship within the Experiential Learning and Career Management Office.
Established the University College to ensure inclusive student success, engagement and achievement, as well as professional and personal development for sustained academic excellence.
Increased the total number of new privately funded scholarships to 201 (102 new university scholarships and 99 new scholarship endowments).
Provided leadership to the campus during the COVID-19 pandemic to ensure the safety of all students and staff.
Lowered total cost of attendance for full-time on-campus students for three consecutive years.
Exceeded the Imagine the Possible capital campaign ahead of time, extended it by doubling the time and tripling the goal. Currently surpassed the new goal a year early.
Received several national awards including the Excellence and Innovation in Sustainability and Sustainability Development by the American Association of State Colleges and Universities
Launched and named an Intercultural Center in the Student Memorial Center
Millersville received the 2021 Higher Education Excellence in Diversity (HEED) Award from "INSIGHT Into Diversity" magazine for the 10th consecutive year.
Dr. Wubah came to Millersville with more than two decades of higher experience. His previous positions include deputy provost and vice president for undergraduate education at Virginia Tech and associate provost and professor of zoology at the University of Florida. He is an elected Fellow of the American Association for the Advancement of Science and testified before the U.S. Congress on how to prepare the science workforce for the 21st century. While at James Madison University, he established the Centennial Scholars Program to provide access to students from under-represented groups in Virginia.
Dr. Wubah is a microbiologist who studied the characterization of obligately anaerobic zoosporic fungi, bench-scale bioremediation of toxic polychlorinated biphenyls, and characterization of microflora in the digestive tract of neotropical wood-eating catfish, Panaque. The National Science Foundation, National Institutes of Health, U.S. Department of Agriculture and Howard Hughes Medical Institutes have funded his research and training projects. He has supervised or co-supervised research projects and served on theses/dissertation committees for 96 undergraduate and graduate students.
He has served as the principal investigator in five international NSF-Research Experience for Undergraduate site programs, including the longest continuously funded REU site in Africa from 2002 to 2016. He was a member of a National Academy of Sciences panel that studied the scientific basis for estimating air emissions from animal feeding operations. He has presented testimony before the U.S. Congress on preparing the scientific workforce for the 21st century.
He was an Associate Editor for Mycologia, and a member of the editorial board of Frontiers: the interdisciplinary journal on study abroad. He has extensive service-related activity including membership on the Advisory Committees for the NSF Directorate of Biology, Office of International Science and Engineering as well as Environmental Research and Education. He chaired the National Institute of Minority Health Disparities Study Session (2005-2014). He was a trustee of the Southern Association of Colleges and Schools Commission on Colleges for two three-year terms. He was a member of the Board of Governors of the National Aquarium in Baltimore for ten years. He is currently the chair of the Committee on International Education for AASCU.
Dr. Wubah earned his B.Sc. with Honors in botany and Dip. Ed. in education from the University of Cape Coast, Ghana. He earned a master's in biology from the University of Akron, and a Ph.D. in botany from the University of Georgia. In addition, he was a postdoctoral fellow at the EPA research lab in Athens, GA.
In private life, Dr. Wubah is a tribal king (Toapentenhene) at Breman Asikuma in the Central Region of Ghana. His royal name is Nana Ofosu Peko III. He and his wife, Judith, have two daughters and two grandchildren.