PA Certified Public Manager®
Leaders Wanted
MU's nationally accredited Certified Public Manager® program will boost your career in the public and non-profit sectors.
Earn a nationally-recognized credential that will distinguish your professionalism
Increase your understanding of the unique characteristics in Pennsylvania's public sector
Network with other public sector employees
Total Investment for all 7 courses and  3 Retreats: $3250.00
Click here to apply for the September 2021 cohort.
For more information, please contact the Corporate University at (717) 871-7642 or by email at corporate.university@millersville.edu
---
Why PA CPM and Why Now?
The quality and efficiency of management in government have a major impact on the lives of citizens. Systematic training programs are essential to maintain and improve the effectiveness and professionalism of government managers.
Benefits the Organization
Alignment: The PA CPM Curriculum is closely aligned with many current leadership training initiatives. In fact, several leadership programs across the commonwealth have been endorsed to receive PA Certified Public Manager® credit.
Organization-Wide Leadership Standards: The current state of leadership/management training in government agencies across PA is not uniform. Different agencies are training employees through different programs. The PA CPM program can provide a consistent standard to development across all agencies.
Managerial Career Path: The addition of the PA CPM curriculum creates an extended education path which has the potential to connecting current PA training initiatives with qualified bachelors and masters programs.
Return On Investment: The key assessment mechanism of the PA CPM program is the Capstone Project, which requires participants to apply the learning directly to an identified need in their department. Through research and analysis the participant will develop an improvement plan within their sphere of influence that focuses on cost savings, revenue increase and/or customer satisfaction.
Higher Quality Benefits Provider: The nationally recognized CPM credential will allow the organization to provide an even greater professional development benefit to its employees by aligning with a program that can provide a national accreditation.

Benefits to Employees Marketability: Certification is transferable to other states
Nationally Recognized Certification: Completion of current organizational programs may be transferable to Millersville University for CPM credit up to 56 hours. This will allow participants to potentially move right into the PA CPM Level II track and earn a nationally recognized credential.
Increased Awareness: Participants will gain a deeper understanding of the unique characteristics of Pennsylvania's public sector, including perspectives from all levels of government.
College Credits: Earn college credit capabilities in a non-credit platform. Relationships are currently being developed to allow CPM graduates the ability to transfer this learning experience for college credit in approved programs.
The PA program is a rigorous 308 total contact hours on leadership, management and PA-specific content. It is composed of 2 distinct levels. The Level I program (The Millersville University Leadership Academy) is designed to develop the core leadership skills of the individual. This 56 hour program consists of several specific "Essentials" courses. The 

Level II (CPM certification) content addresses key management and leadership development within the context of the unique structure of PA government. This Level also includes the development and completion of a Capstone Project, where participants apply the skills developed on a very real issue within their department or agency. This is the real ROI of the program.
Millersville University is proud to be the single accrediting body in the Commonwealth of Pennsylvania. Our "active" status now announces that we are developing the PA Certified Public Manager® Program and continue this fine tradition.
A Little History: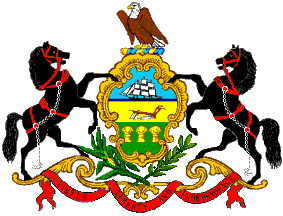 Formed in 1979, the National Certified Public Manager(CPM)® Consortium establishes and preserves standards for the Certified Public Manager® designation. The curricular competency model used can be found in Article III, Section 2 of the consortium by-laws. Those earning the Certified Public Manager® designation are eligible to become Fellows of the American Academy of Certified Public Managers. The consortium maintains and accredits a single higher educational institution in each participating state to deliver and manage the curricular requirements of this accrediting body.
For more information, please contact the Corporate University at (717) 871-7642 or by email at corporate.university@millersville.edu 
For information on the West Chester University CPM Affiliate, click here.